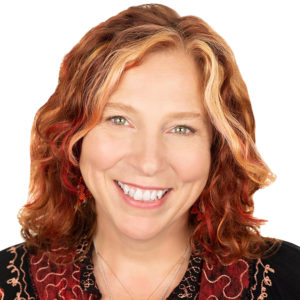 There's something
profoundly important
missing from your life. You feel it, and it hurts, but you can't remember what it is.  No matter how much money or status you have, no matter how perfect your life looks, it doesn't satisfy you or take away the pain.
It's time to face it but you're terrified to open that door.
You're convinced that opening the door will be facing your worst nightmare: your whole life comes crumbling down as you're consumed by self-judgment, shame, rage, grief, guilt, and blame. But it's my experience that what happens after you open the door is
PURE MAGIC.
I'm Kerri Hummingbird, and I'd love to open your door to the sacred.
Let's talk.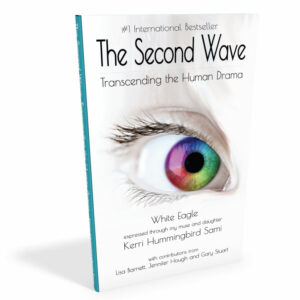 Check out my latest book!
"The Second Wave"
is a channeled text from the ascended master who guides my work, White Eagle. It releases July 27, 2019, and I invite you to get a copy today. I'll be traveling around the country for the book tour, so be sure to sign up at
www.thesecondwave.media
so you get the latest information!
Cross the threshold to open the Divine within you
You are a
unique expression
of the consciousness that created you. Most likely you have spent your life up to this point immersed in your personality, and unaware of your Divine. What would it be like to
feel the presence of your Soul
in every cell of your body? How would your life change if you knew yourself as a 
student
of Earth School,
earning wisdom
through experience? What if you could feel the
unconditional love
of your Creator?
Testimonial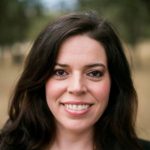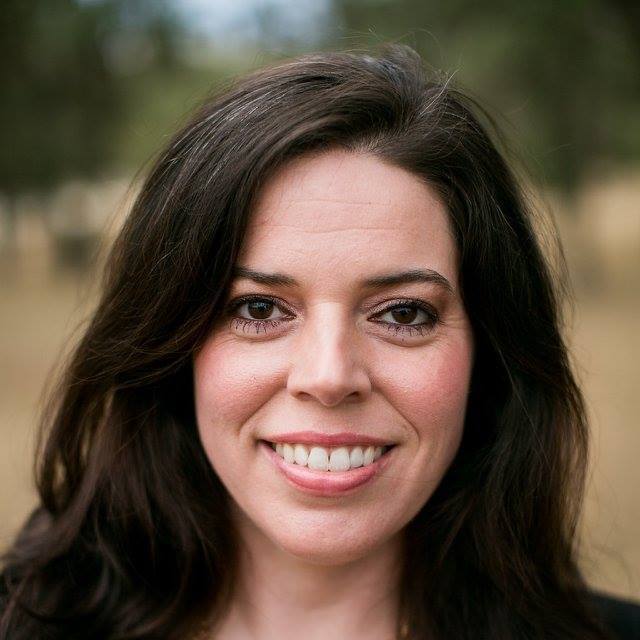 Kerri is one of the few people I have worked with who was actually able to help me access deep-seated lifelong trauma—what I call sacred wounds—to finally heal and release stuck energy that was holding me back in life, love and business.  I highly recommend her to anyone looking for the real deal. Worth every penny!
– Kristina Wolf, Wolf Mastery
A private sacred experience awaits you
When was the last time you believed in
magic and miracles
? Before age 7? Our modern world taught you to prioritize logic over inspiration, thoughts over imagination, and judgment over heart wisdom. This is why you may feel
disconnected from your soul
. Your Soul, and the consciousness that created you, is like a child:
playful, curious, and generous
. Until you have a mystical experience you can
perceive with your senses
, it can be hard to believe in the Divine because the conditioning of your mind gets in the way. Your mind craves answers and proof before it is willing to let down its guard—but the
leap of faith
requires you to tune into a different station than the mental chatter. So how do you find your way back to
unconditional love
for yourself and others? How do you bring your Soul to Earth and
embody your Divine consciousness
?
Let's have a conversation.
Testimonial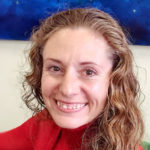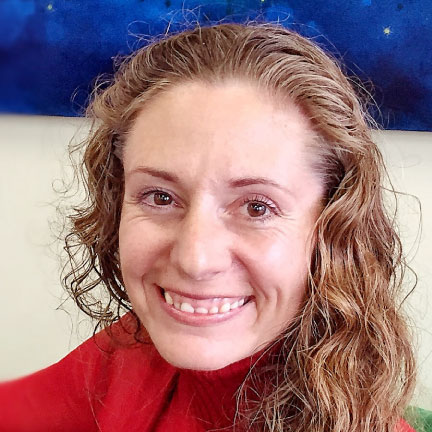 I simply wouldn't be the same person I am today without Kerri's help and support. I have had the privilege to work with Kerri for several years now. Her support and expertise have been nothing short of instrumental to my personal growth and empowerment.
– Paola Aguillon-Brashear
Your Soul journey is a unique puzzle, just for you
Your Soul has customized a unique pathway,
just for you
, with hidden surprises, synchronicity and mystical moments. Every human on Earth has their own unique pathway: 8 billion 'right' perspectives all happening at once. Would you like to start your own
incredible journey of discovery
? You can learn how to listen within, trust your own guidance, and claim wisdom from your life experiences.
Let's have a conversation.
Testimonial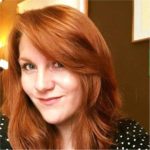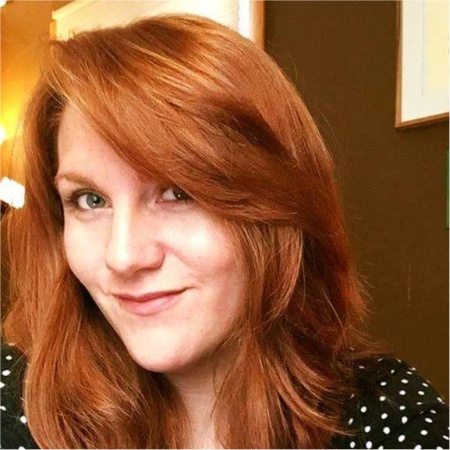 The journey of self discovery and soulfully deep healing is actually never ending, but with Kerri as my guide, teacher and healer, I am stronger and braver than ever before. She has shown me my worth, my truth, and has helped me see the humor in my mistakes (lessons) as I continue this life.
– Caitlin Peterson
Let your Soul lead the way
The perfect example of evolution is the butterfly: it begins its life as a caterpillar, enters the cocoon, and comes out the other side
beautiful and free
. You can completely transform your life too, just like the butterfly.
Would you like to fly with Spirit wherever your heart calls you?
Learn more about inner transformation in this free ebook, Reinvent Yourself:
Indulge Your Deepest Desires By Becoming Who You Are Striving To Be
.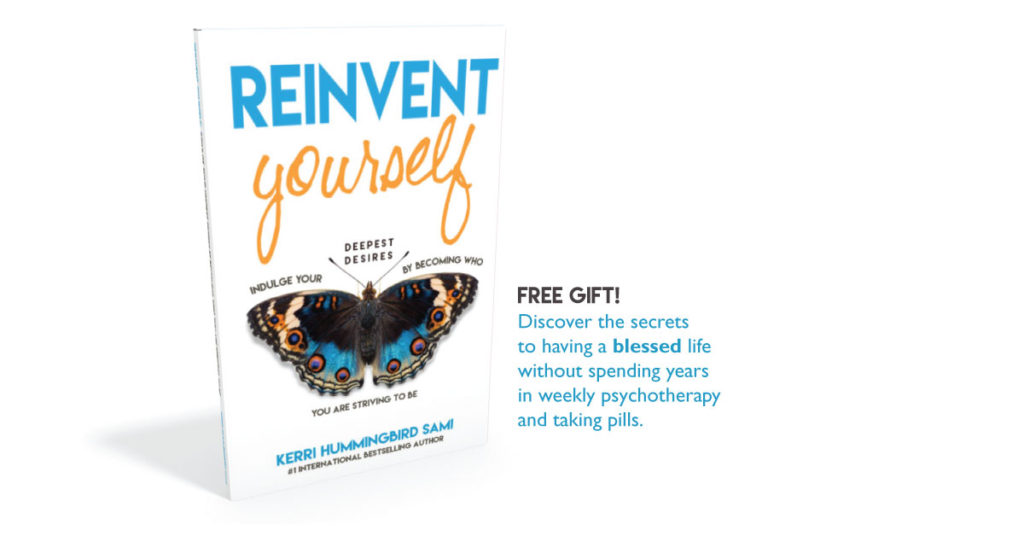 Get FREE Instant Access to Reinvent Yourself eBook!
The proof is in the pudding
People can say anything, but their results are the proof. You want a mentor who has experienced the same challenges you're facing; it's not enough to have textbook knowledge.
A true mentor speaks from wisdom gained through overcoming life challenges.
You're welcome to look into
the journey I've lived
to satisfy yourself about the power of the Creator through my own personal evolution. Eight years ago, my Soul urged me to write my story of transformation as it was happening, with complete honesty, because I was to 'chart the course out of madness.' Then Hummingbird appeared as my guide, and I knew that I, too, am Hummingbird.
Hummingbird is a Messenger from Spirit that helps you reconnect with joy and love so you can taste the nectar of life.
Does this message speak to your heart? Do you yearn for your own sacred journey?
Let's have a conversation.
Testimonial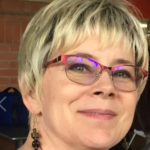 I felt pregnant; Pregnant with dreams deferred. Dreams held under the current of life so long they were all but dead. I no longer knew their color, their shape, their form. And yet here I was, In late middle life, Still carrying them, Seeds still, with a will to live. They started talking to me in the darkness of night These dreams of mine, these kernels of light. It was now or never they said, Their light was fading, soon they would be dead.
So, I went looking for a "doctor of the soul" And that is when the Hummingbird that is Kerri, flew into my life. We embarked on a magical journey to Reinvent myself. A beautiful journey full of lessons, visions, synchronicities, and the magic of spirit. Always held in the safety of sacred space, Always held with love and understanding, Kerri's vast wisdom and nurturing helped me to Shine light on my fears, to see them for what they really are, And invite my dreams out of the darkness. Letting the unknown be unknown, Taking each step in time, Allowing the time for gestation, Allowing the time for contraction, Kerri Hummingbird has been the doula of my dreams
– Cynthia Pfeiffer
The common denominator: Earth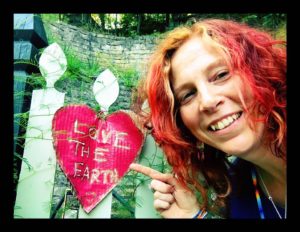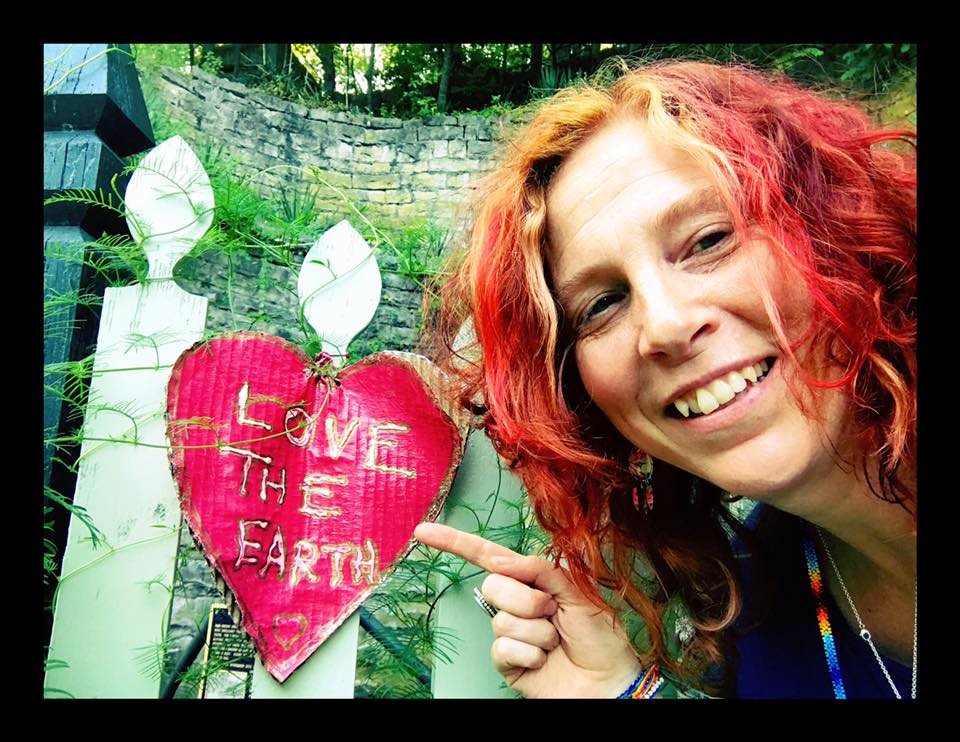 Can we agree that the world religions have divided us, rather than bring us together?  You may have become disillusioned by dogma yourself, wondering
"What is real?"
  You may have been brought up to be fearful about opening the door to your spirituality, as if you could be led astray with a clear intent to discover the Divine within yourself. Many challenges face you as you explore spirituality. Competing belief systems, social conditioning, self-doubt, and feelings of unworthiness. You may feel abandoned even though you pray all the time.
What we have in common is our home: Mother Earth.
So let's start there. If we agree that Divine consciousness created All That Is, then we agree that stones, plants, animals, mountains, and streams are our friends. We can learn to
tap into nature
as a source of
inspiration
and
power
that can lead us home to our Creator. Concerned whether my spiritual mentoring aligns with your religious beliefs?
Let's have a conversation.
Testimonial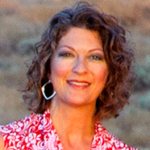 Working with Kerri, I was able to clear out some negative emotions that were holding me back, and reprogram some hard-wired self-limiting beliefs. I highly recommend Kerri. If you're experiencing any life challenges, if you're blocked or stuck in any way, Kerri will unblock and un-stuck you.
– Wendy Nolin
Never Give Up On Yourself. Ever.
If you're not in love with your life, it's time to do something about it. You didn't find this website by accident. You got here because you need to be here.  No matter how stuck you feel in this moment, you have the potential to claim everything your heart deeply desires. How? By becoming the kind of person who lives the life you really want.
By reinventing yourself.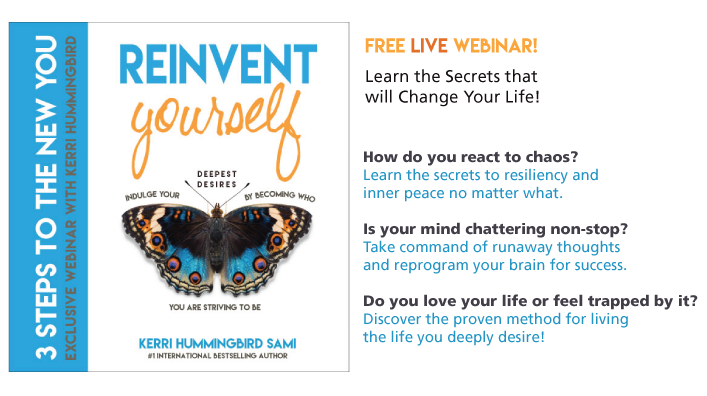 Grab a FREE Pass to the Reinvent Yourself Live Webinar!
Taste your own Soul Nectar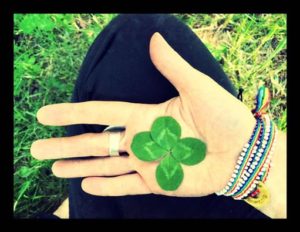 The more we face our fears, release our repressed emotions, and forgive our past, the more room we have to
embrace all that we are
and experience the most
wonderfully divine
sensation:
soul nectar
. Soul nectar is like tasting the sweetest honey, except instead of coming from a flower, it oozes up from your insides with warm excitement. Living from soul nectar is
passionate, powerful and purposeful.
You deserve to indulge in soul nectar every day.
Let's have a conversation.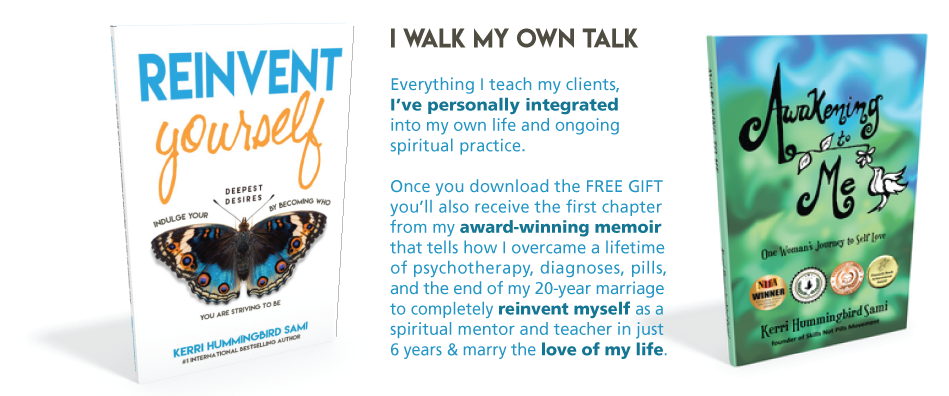 Get FREE Instant Access to the Reinvent Yourself eBook!
Learn to deeply listen to yourself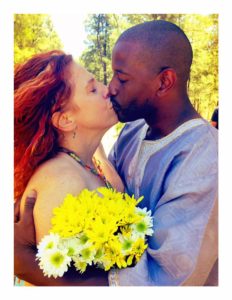 The path to that life you desire for yourself is an inner journey of healing the subconscious. You can train your conscious mind to rigidly enforce affirmations, and when you find yourself in the same repeating patterns a year from now, stop back by and begin the real journey: the journey to
deeply listen
to yourself and discover
who you really are
.
Break free from subconscious quicksand
As you become aware of your subconscious programming, you reveal your true essence that's been covered up by conditioning. You can only change what you are aware exists, and to cultivate awareness you must be willing to do life differently and be uncomfortable in the process.
The conscious mind only controls 10% of your life experiences.
In the Law of Attraction, this means what you don't see in your shadow world is creating 90% of your life.
Beware the false self and resistance to change
Navigating the subconscious can be tricky because it is often defended by a fearful ego personality…the false self. That false self can send you down some
thought tunnels
and
twisting mazes
that lead you back to where you started, and having barely scratched the surface after all that effort. The work of personal transformation is also tricky because of the
resistance to change
from your partner, family and friends.
Get help to navigate the shadows
Having a
neutral witness
who has years of
training in spiritual inquiry
is a valuable aid in this exploration process until you get to a cooperative place with your false self, and you're strong enough to hold your truth in the face of your loved ones. Would you like a mentor with honed intuitive powers and shadow tracking skills to 
keep you on track and honest with yourself
?
Let's get to know each other.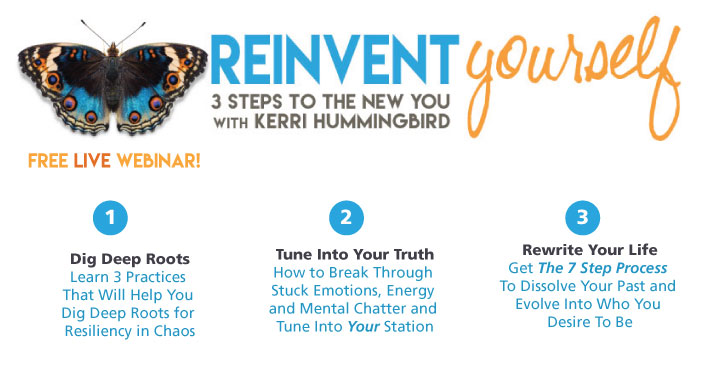 Grab a FREE Pass to the Reinvent Yourself Live Webinar!
This isn't about dependency
You deserve a mentor that
empowers you
to keep forward momentum on your own, rather than creating a dependency. You deserve forever access to powerful skills and practices that catalyze dynamic shifts. You deserve a clear timeline for progress, and a mentor who has cultivated over a lifetime of experience and tens of thousands of dollars of intense spiritual exploration. 
Are you ready to be empowered with everything you need to achieve your highest destiny?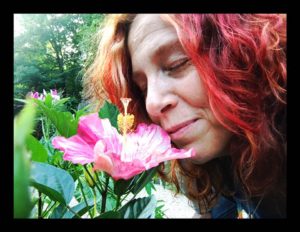 If you are ready to reinvent yourself,  let's get started!
How would you feel comfortable getting to know me? Some suggestions:
Tune into the FREE Soul Nectar Show weekly podcast and hear incredible personal stories of life transformation from thought leaders
If you are ready right now to invest in yourself…
Let's hop on a call together. During a
R
einvent Yourself Discovery Session
, you get to share your dreams and your struggles without anyone trying to negate your perspective, fix you, or placate you. Have you ever been deeply witnessed? What kind of support do you need to take your life to the next level of fulfillment? How much peace, wonder, joy and awe do you want to feel?  You'll be given plenty of options to match your willingness and ability to invest in yourself. You get to decide how you want to move forward. It's as simple as that. Here's a link to book a complimentary private 45-minute 
Reinvent Yourself – Discovery Session
. Blessings to you,

Claim Your Discovery Session!