Events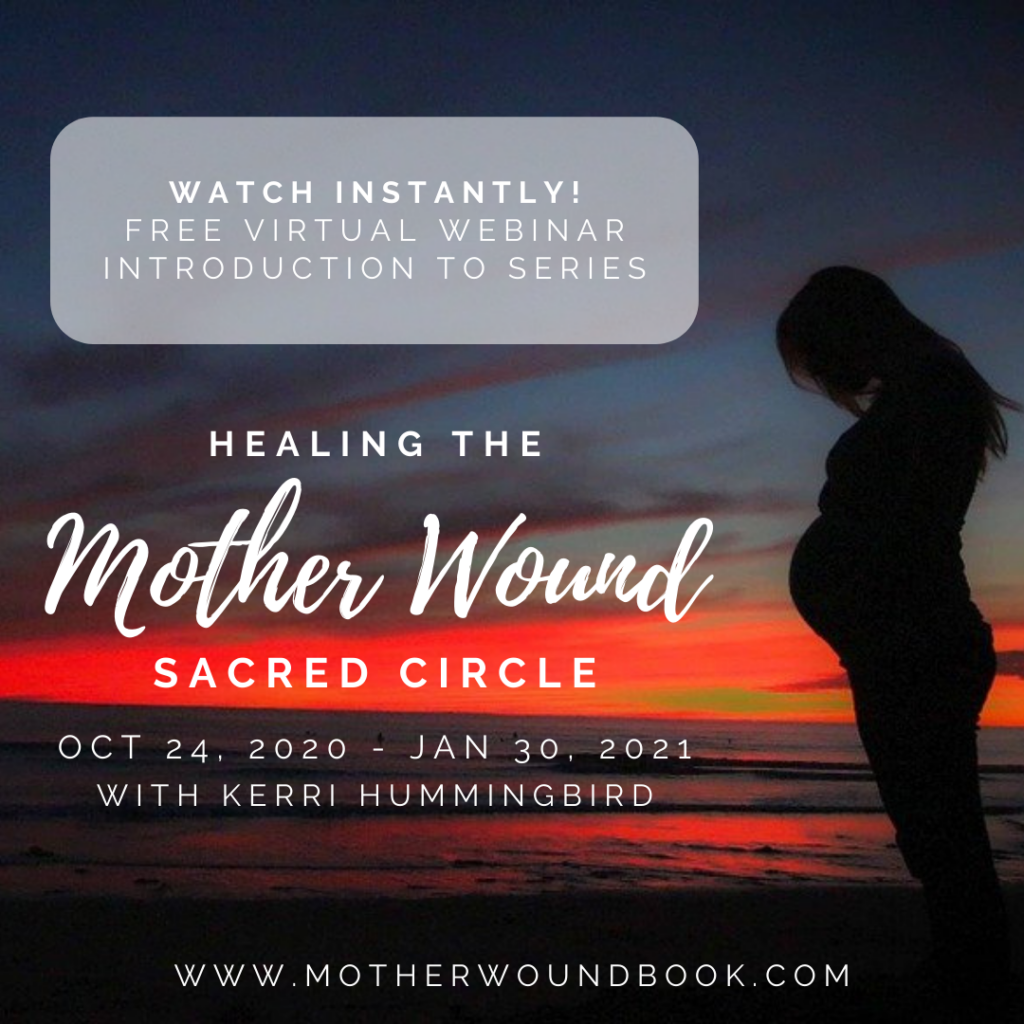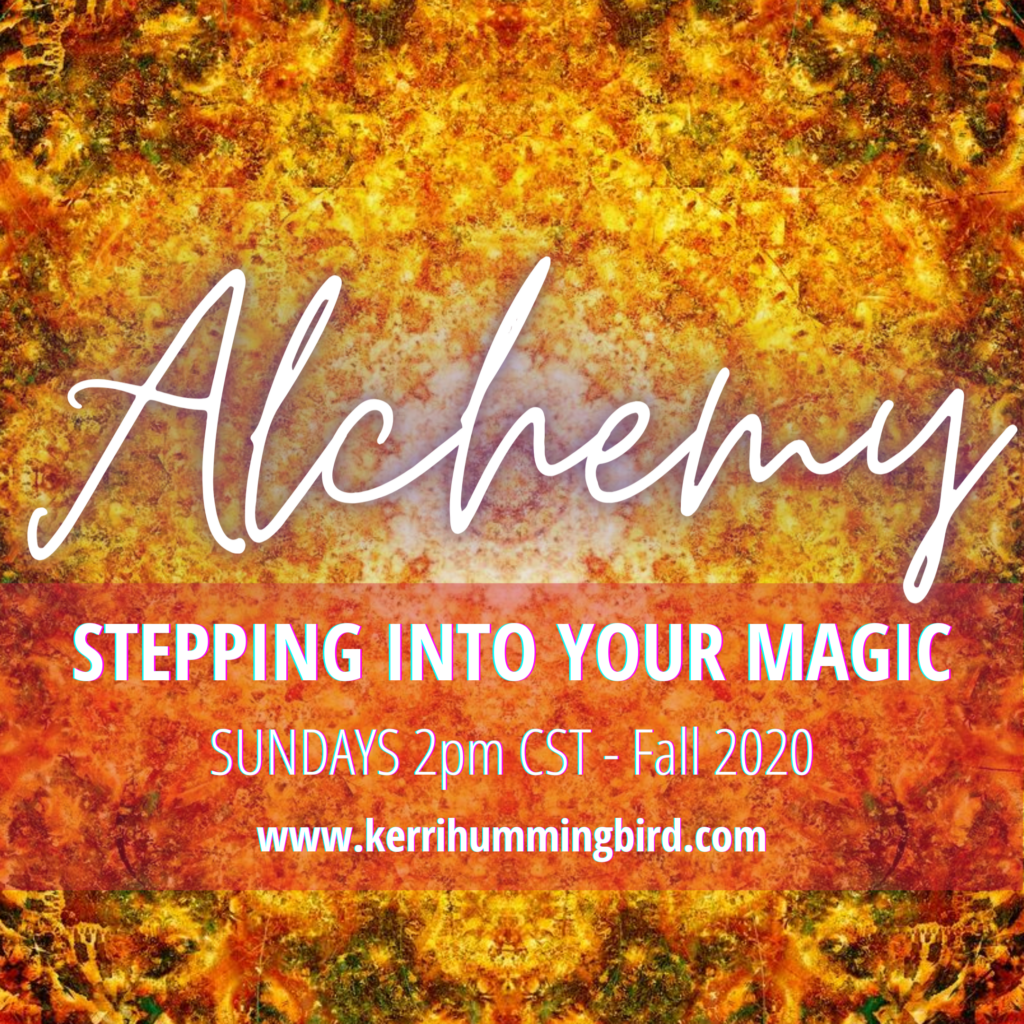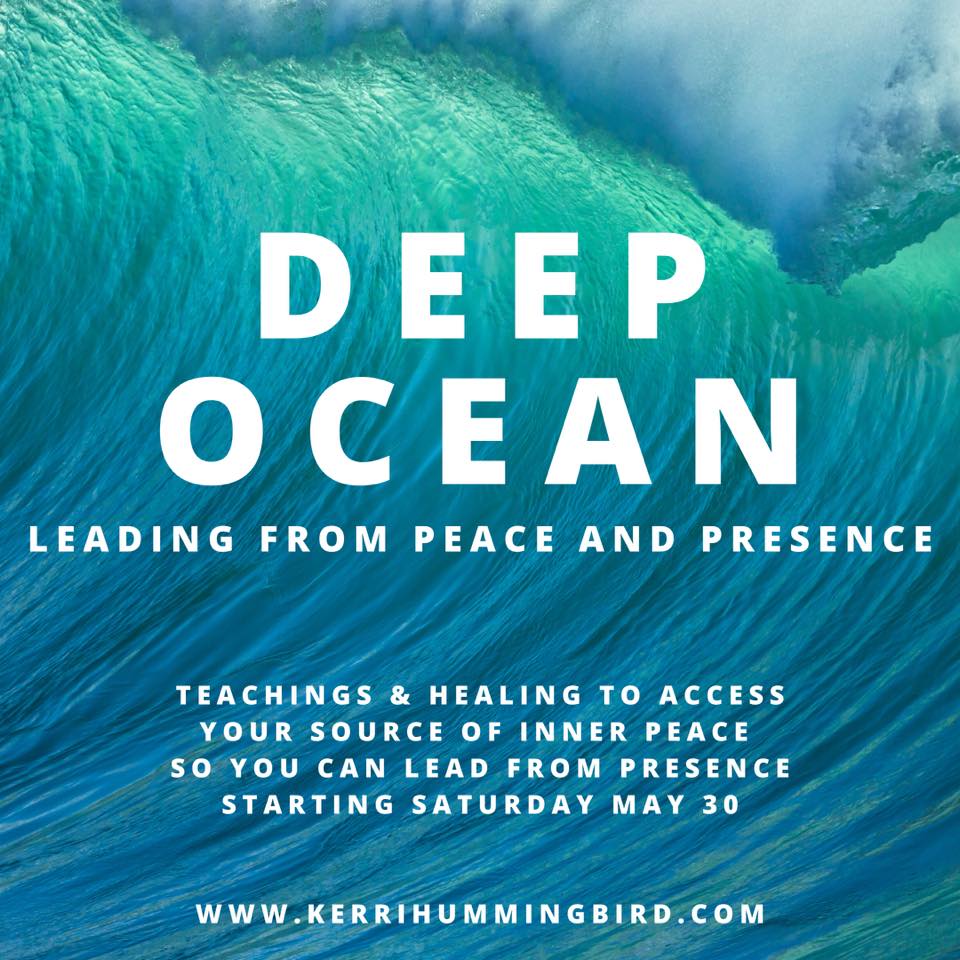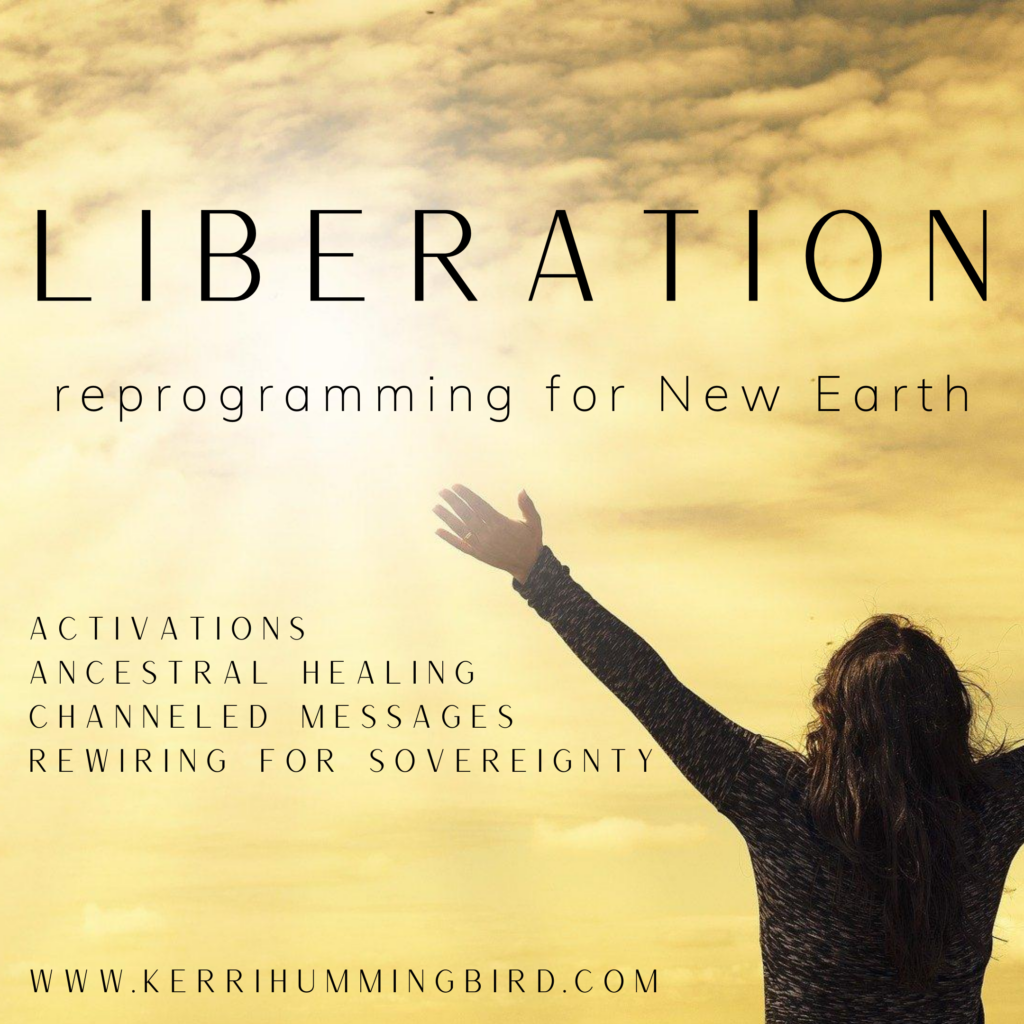 Love Mastery Game: An Oracle for Wisdom Keepers
Free Online Game
Love is all that is. When you master the art of love, you enjoy your life and all the experiences it offers you. As you master love, you gain wisdom you get to keep.
You are invited to play the 5-day Love Mastery Game which opens a sacred doorway to a synchronistic interactive journey with the Divine on Earth. It's a small taste of the magic and transformation that happens in Butterfly Circle.
All Hallows Eve – Full Moon Prayer Ceremony
Saturday October 31, 7:30pm-9:30pm CST
October's second full Moon appears on Saturday, October 31, making Halloween night extra special this year. This full Moon is known as the Hunter's Moon, as this is the time of year when humans and animals alike are stocking up on food in preparation for the long winter ahead. Because the Hunter's Moon is the second full Moon in the month of October, it is also considered a "Blue Moon."
REGISTER: https://bit.ly/3dxlOOZ
Join Akeem and Kerri for the prayer ceremony on this full moon to receive guidance, healing, and clarity in your life. We draw oracle cards to guide the ceremony, and add your specific prayers to the ayne despacho prayer bundle which is a energetic healing process that Kerri learned from the lineage of the Q'ero medicine people from Peru via certification at the Four Winds Light Body School. Register for the link and reminder notifications.
Notes about the full moon:"Pressure to change may come from someone with some power over you, changing circumstances, or an unexpected event. You may have to change your routine, behavior or plans. It is important to be flexible and adapt to changing conditions. An adjustment is needed whether you are forced to make changes or you find a different way forward yourself.
If you resist change, become arrogant or disruptive, you will suffer losses or miss out on an important opportunity. Being stubborn or overreacting would also damage your standing and prospects. You don't need to totally change direction but rather make minor changes or alterations. Do not go too far or be too daring. Otherwise, you may have to start all over again."
– Astrology King
Love donations welcome. Suggested $20.
http://www.PayPal.Me/KerriHummingbird or Venmo to https://venmo.com/Kerri-Hummingbird-Sami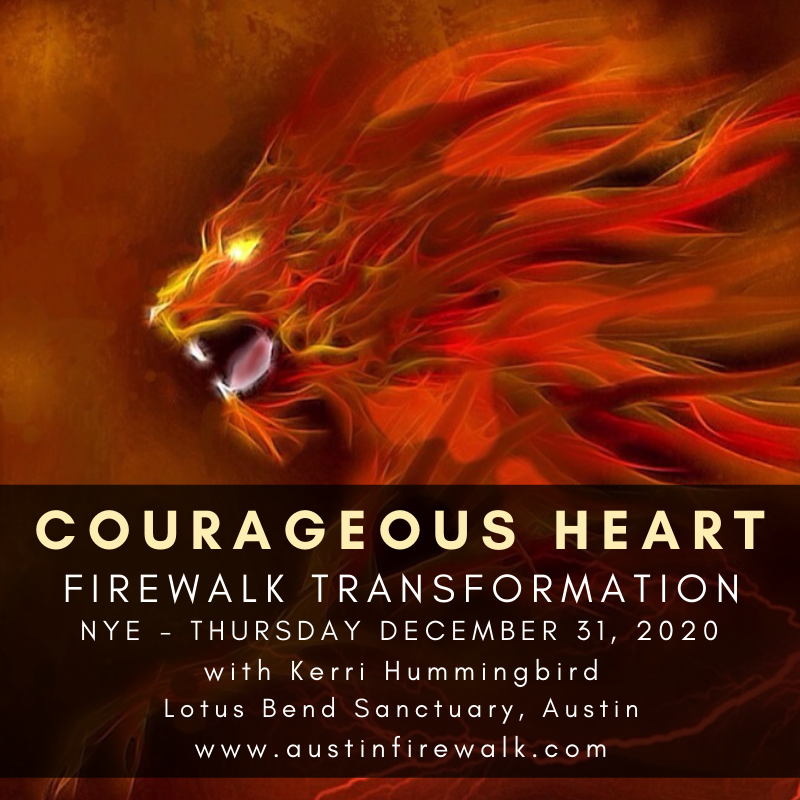 Courageous Heart Firewalk
TENTATIVE: December 31, 2020 from 6-10pm CST
at Lotus Bend Sanctuary, 2808 Robin Road, Manchaca
Let's come together and heal with this sacred fire ceremony.
The invitation this evening is to feel your full body YES and fuel your passions in a powerful intention towards your desires and joy! The group healing energy and magic of the fire will clear away blockages as you dance across the embers. Expect to be transformed by this mystical experience.
You are at total choice as to whether or not you actually walk across the coals. Either way, you will be transformed as a participant in this magical evening.
You must RSVP in Advance
REGISTER at www.austinfirewalk.com
Questions? Book a chat with Kerri
OMG so totally stoked to be doing another fire walk next weekend!!!!!!! Who's brave enough to join me? It's the most exhilarating thing I've ever done in my life. I felt so alive afterwards and my whole body was vibrating with pure life essence. If you've never done a fire walk I highly recommend it. And Kerri Hummingbird is an amazing guide through this journey. See you Saturday!!!!!!!  – Astrum Lux Lucis, Beneath the Fallen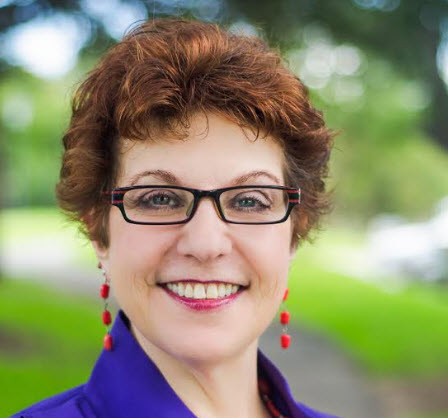 Kerri Hummingbird knows how to put on a party! Miracles, magic and transformation happen at these Shindigs! – Stacey Lemire Martin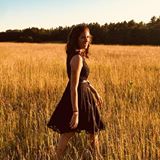 I have no fear….for I have walked across fire and made it to the other side. – Melanie Sharrow
Reinvent Yourself
Level One Training
Women's Circle
Shed your history, doubts, fears and limitations and become the beautiful butterfly that you are! Join this circle of 12-16 women to take a sacred journey inwards to discover your true potential and gifts, and awaken to a new chapter in your life where you claim your deepest desires.
April 2020 – August 2020
Saturday mornings
Online global circle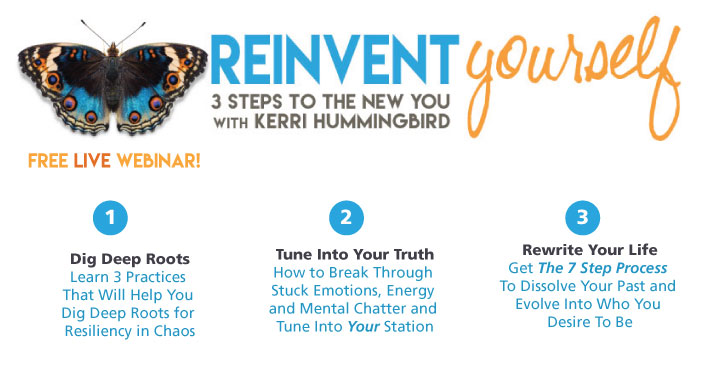 3 Steps To The New You LIVE Webinar is a free webinar that shares the Reinvent Yourself process. It's a great starting point for rewriting the story of your life to one that you love!

Register for 3 Steps To The New You Live Webinar!
Soul Nectar Show
Soul Nectar Show (www.soulnectar.show) is an online interview forum whose mission is to inspire people to take the journey to living from essence. Every week you'll receive to your email a link to an inspirational interview with a person who has taken the journey to live their passions…and succeeded!

Episodes delivered to your email include the video of the full interview as well as free offers from our guests.
You can listen to previous Soul Nectar Episodes here: