Events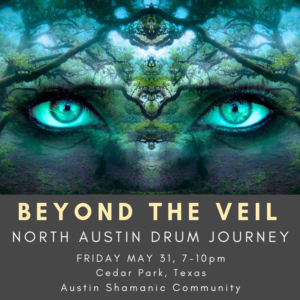 Drum Journey Circle: Friday May 31, 7-9:30pm
The rhythmic heartbeat of the drum mimics the heartbeat of our mothers that we heard in the womb, and when we get into this space of drumming our minds relax into alpha and theta states, promoting lucid dreaming. In this space, you'll meet your spirit animal.
Drum journey meditations allow us to enter the void, quiet our minds, and access wisdom from our higher selves and spirit guides. Wisdom comes in many forms for each person. Some people see visuals similar to the dreams you experience when asleep. Others hear messages or have profound knowings, or simply enter a peaceful trance-like state that is revitalizing and relaxing (at the same time...paradoxes!).
Location in Cedar Park emailed to you once you register.
Next date: Friday June 28, 2019
REGISTER ($15): http://tinyurl.com/zjqzm33
REGISTER Austin Shamanism Member ($10): http://tinyurl.com/jazfxbk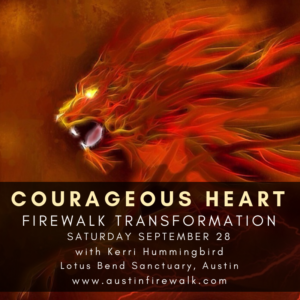 Courageous Heart Firewalk
Saturday September 28, 6-10pm CST
at Lotus Bend Sanctuary, 2808 Robin Road, Manchaca
The invitation this evening is to feel your full body YES and fuel your passions in a powerful intention towards your desires and joy! The group healing energy and magic of the fire will clear away blockages as you dance across the embers. Expect to be transformed by this mystical experience.
You are at total choice as to whether or not you actually walk across the coals. Either way, you will be transformed as a participant in this magical evening.
You must RSVP in Advance
One person - $48  (rsvp for one)
Bring a friend - $80 (rsvp for two)
Questions? Book a chat with Kerri
OMG so totally stoked to be doing another fire walk next weekend!!!!!!! Who's brave enough to join me? It's the most exhilarating thing I've ever done in my life. I felt so alive afterwards and my whole body was vibrating with pure life essence. If you've never done a fire walk I highly recommend it. And Kerri Hummingbird is an amazing guide through this journey. See you Saturday!!!!!!!  - Astrum Lux Lucis, Beneath the Fallen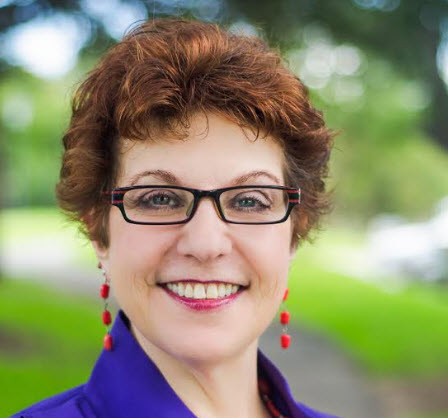 Kerri Hummingbird knows how to put on a party! Miracles, magic and transformation happen at these Shindigs! - Stacey Lemire Martin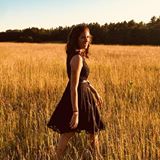 I have no fear....for I have walked across fire and made it to the other side. - Melanie Sharrow
Reinvent Yourself
Level One Training
Women's Circle
Shed your history, doubts, fears and limitations and become the beautiful butterfly that you are! Join this circle of 12-16 women to take a sacred journey inwards to discover your true potential and gifts, and awaken to a new chapter in your life where you claim your deepest desires.
September - December 2019
Saturday mornings
Online global circle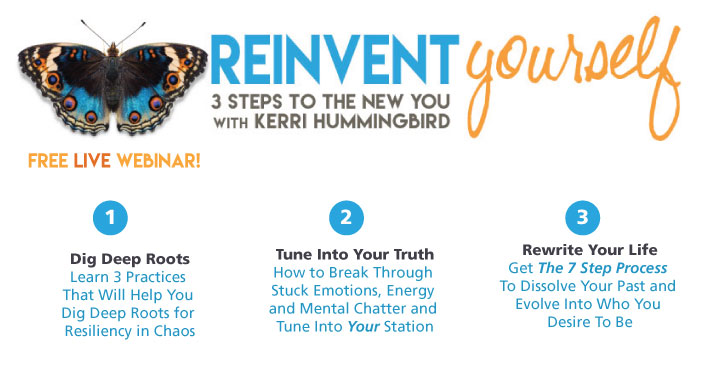 3 Steps To The New You LIVE Webinar is a free webinar that shares the Reinvent Yourself process. It's a great starting point for rewriting the story of your life to one that you love!

Register for 3 Steps To The New You Live Webinar!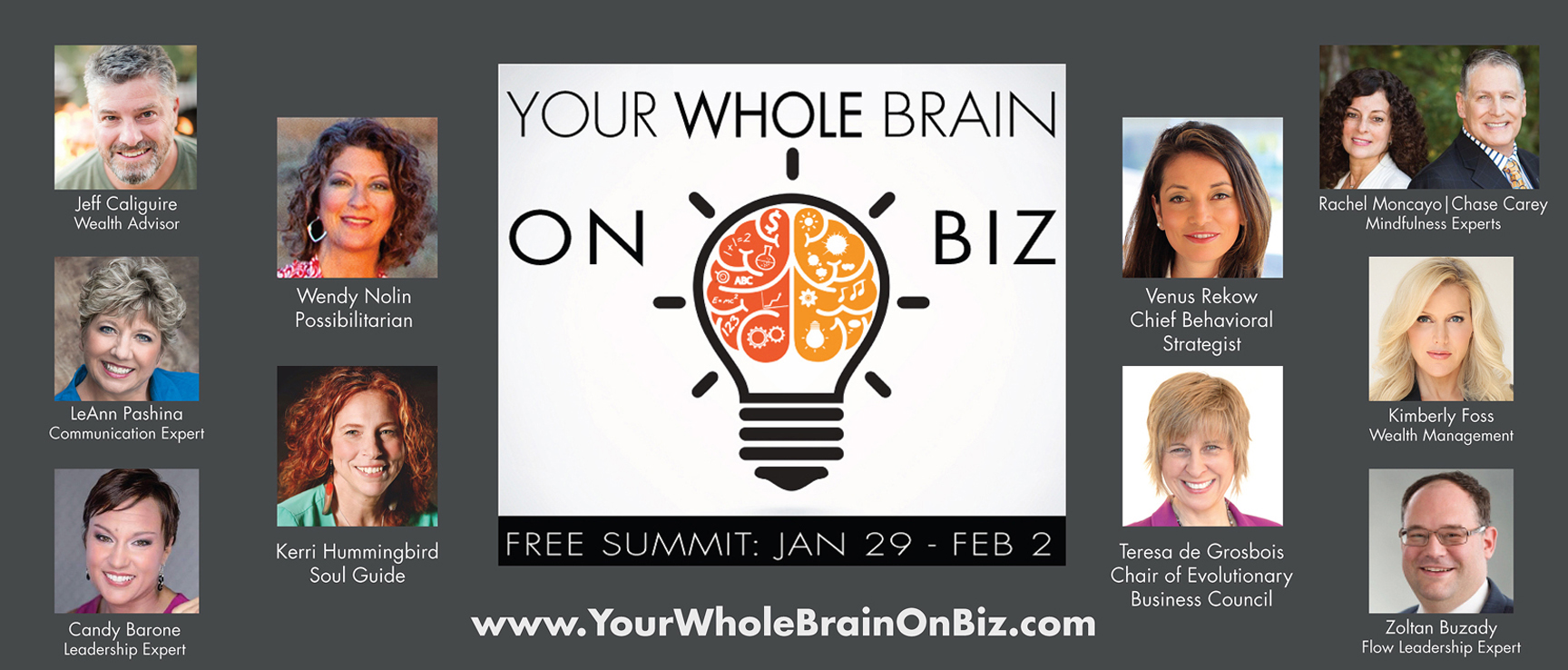 Your Whole Brain On Biz  is a free summit that shares wisdom from 11 experts to help you integrate your left and right brains in business so you can enjoy the power of whole brain success!
Register for Your Whole Brain On Biz Summit!
Soul Nectar Show
Soul Nectar Show (www.soulnectar.show) is an online interview forum whose mission is to inspire people to take the journey to living from essence. Every week you'll receive to your email a link to an inspirational interview with a person who has taken the journey to live their passions...and succeeded!

Episodes delivered to your email include the video of the full interview as well as free offers from our guests.
Register for Soul Nectar Show!
You can listen to previous Soul Nectar Episodes here: