Events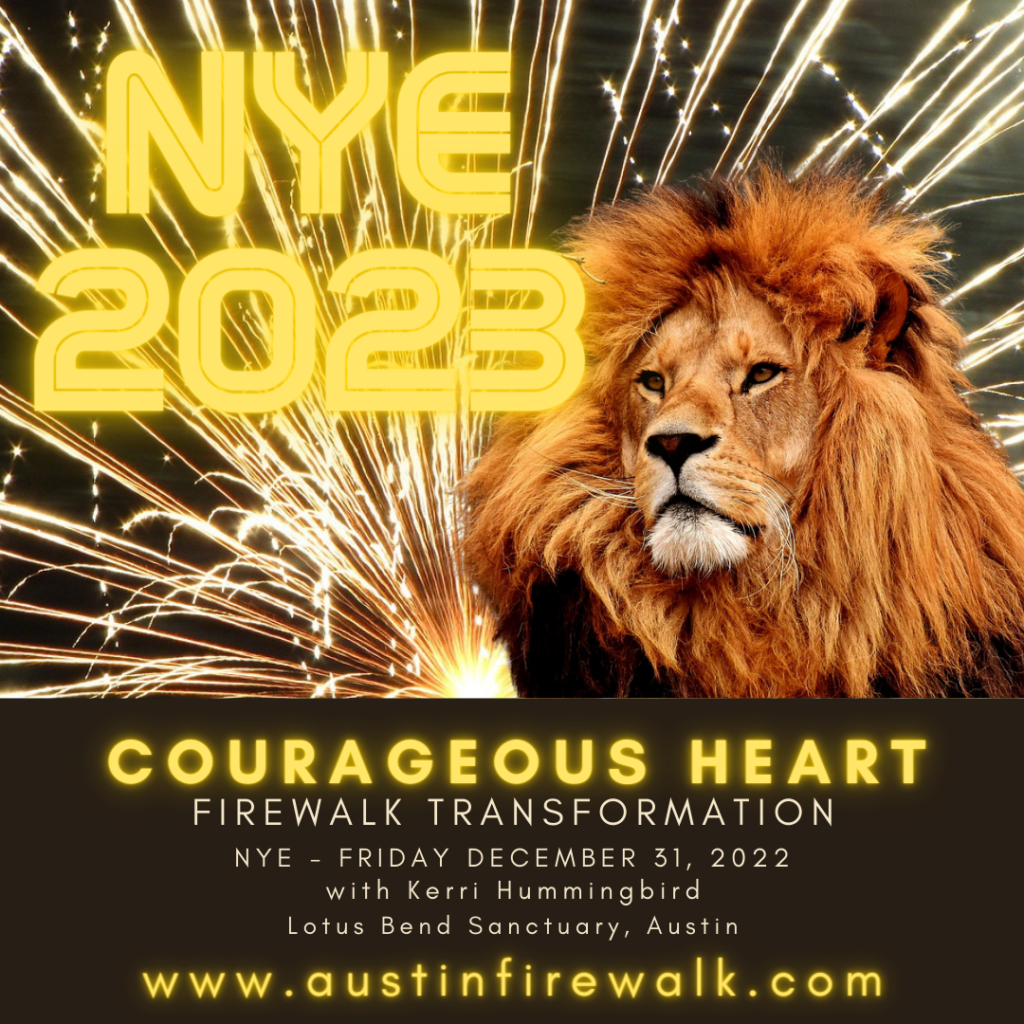 Courageous Heart Firewalk Transformation
Saturday December 31, 2022 from 6-10pm CST
Lotus Bend Sanctuary, Austin Texas
Join us in community to heal deeply, release what no longer serves, transmute heavy energies into light, elevate your frequency, empower yourself to claim new potentials, and invite MAGIC into your life!
The invitation this evening is to feel your full body YES and fuel your passions in a powerful intention towards your desires and joy! The group healing energy and magic of the fire will clear away blockages as you dance across the embers. Expect to be transformed by this mystical experience.
It's totally your choice whether or not you walk across the coals. Either way, you will be transformed as a participant in this magical evening.
Register at https://kerrihummingbird.com/firewalk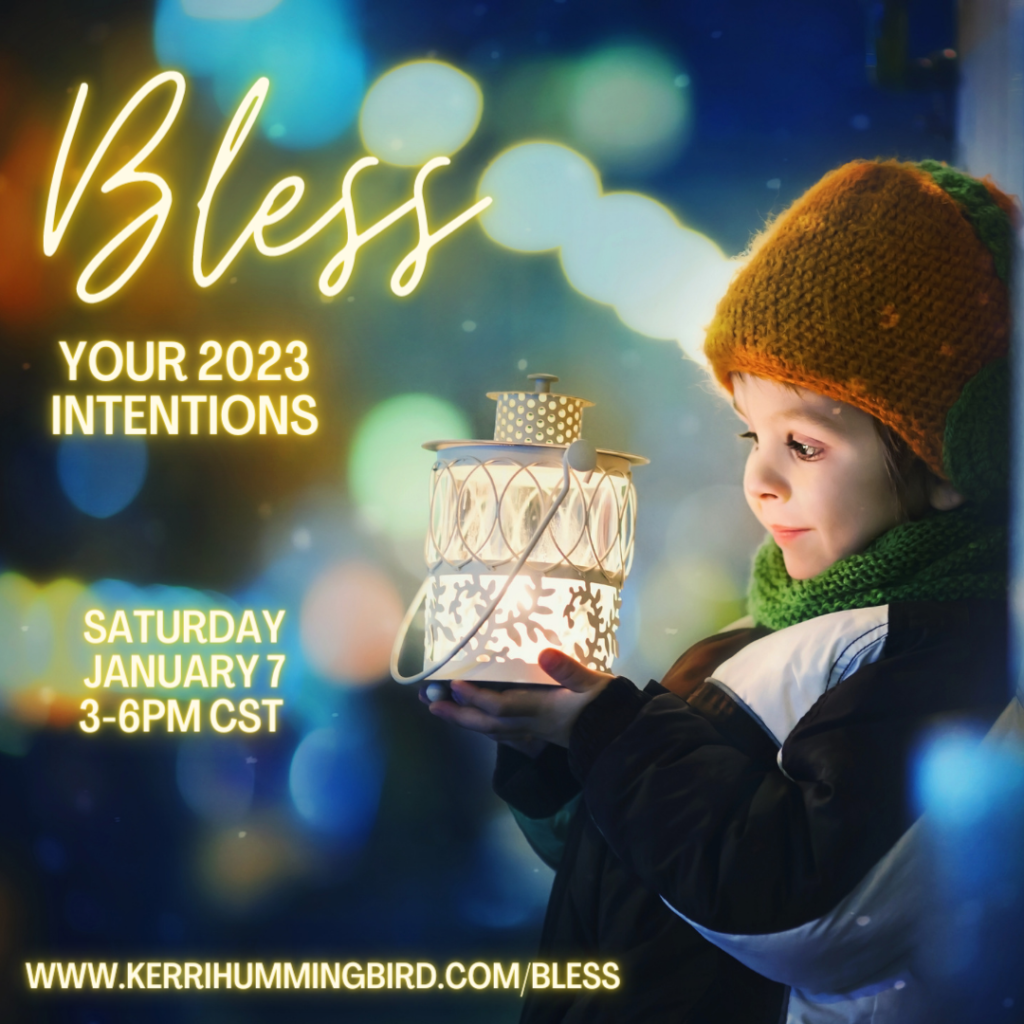 Bless Your Intentions 2023
Saturday January 7, 2023 from 3-6pm CST
Zoom (Register HERE)
Do you remember when you were a child? When your heart was open and your life stretched before you as one huge magical playground of possibility? It's time to recapture the awe, wonder, and magic of your inner child and set powerful intentions for 2023 that will bless you and everyone you meet.
Join us for a special live online event on Saturday January 7 from 3-6pm CST where you will reach deep into your heart's desires and claim them for yourself consciously. When we set intentions from our hearts, all of life conspires to deliver the manifestation of our dreams.
This event is a gift to you for a blessed 2023.
You will also be invited to continue the journey with us over 5 weeks as we clear obstacles, heal doubts and fears, bring clarity to confusion, and infuse our intentions with potent magic medicine. Find out more here: http://kerrihummingbird.com/bless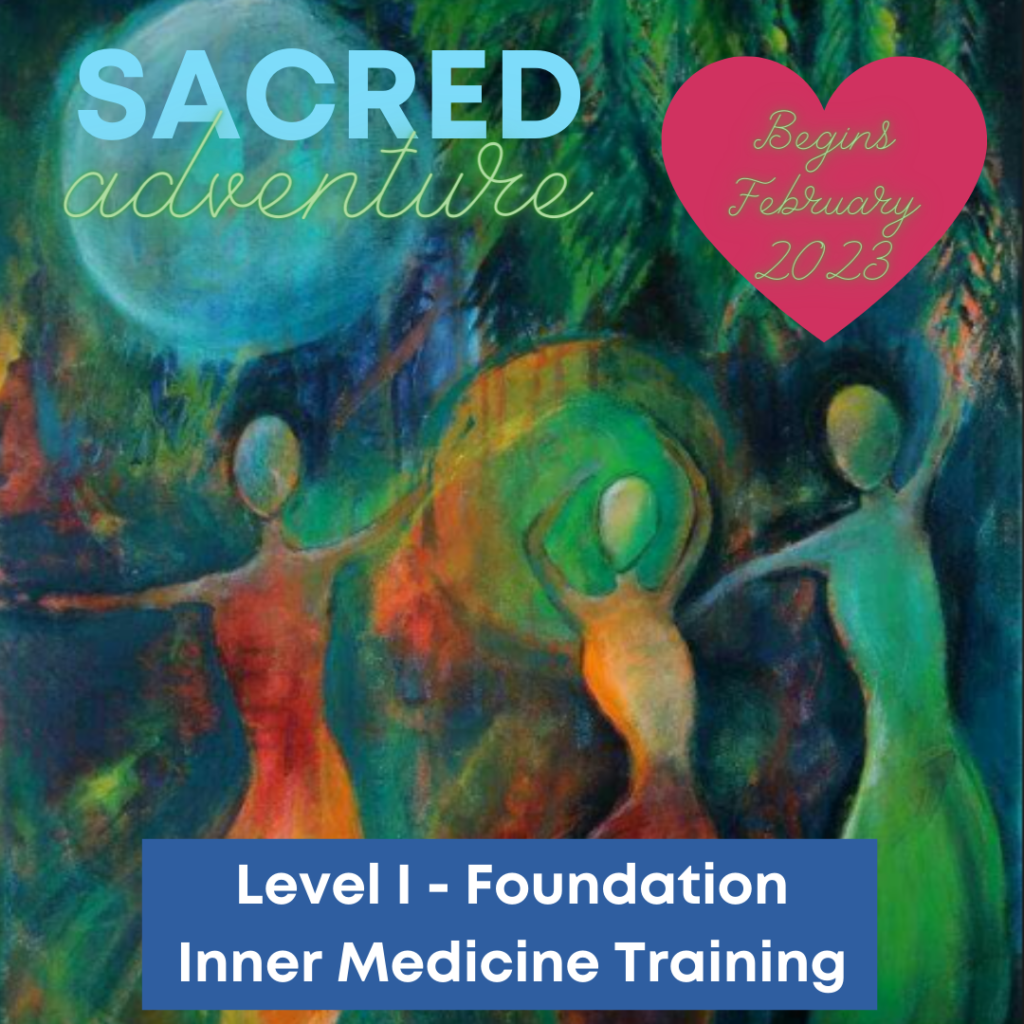 Welcome to a Sacred Adventure that will Unleash Your Purpose!
What is my purpose? This unique six-month medicine wheel Mystery school program gets you on the golden line to discover your life's work and purpose, and evolve into your radiance.
The spiritual center of our world shifted in 2012 from the Himalayas to the Andes Mountains in Peru. This Mystery school teaches you ancient Andean medicine for walking your path with integrity, beauty, and love with the blessing of the Q'ero Nation. We also weave in the ancient iChing teachings from the Himalayas, the Toltec wisdom from Mexico, and jungle medicine from Peru.
The program is limited to 15 adventurers. It goes deep and offers comprehensive support for your transformation. Level I – Foundation is the required program before continuing to Level II – Rebirth and Level III – Prosperity, after which you are a Full Mesa Carrier in our community. Book a Discovery Session to explore if this is right for you.
Details are here:  https://kerrihummingbird.com/inner-medicine-program-level-1-foundation/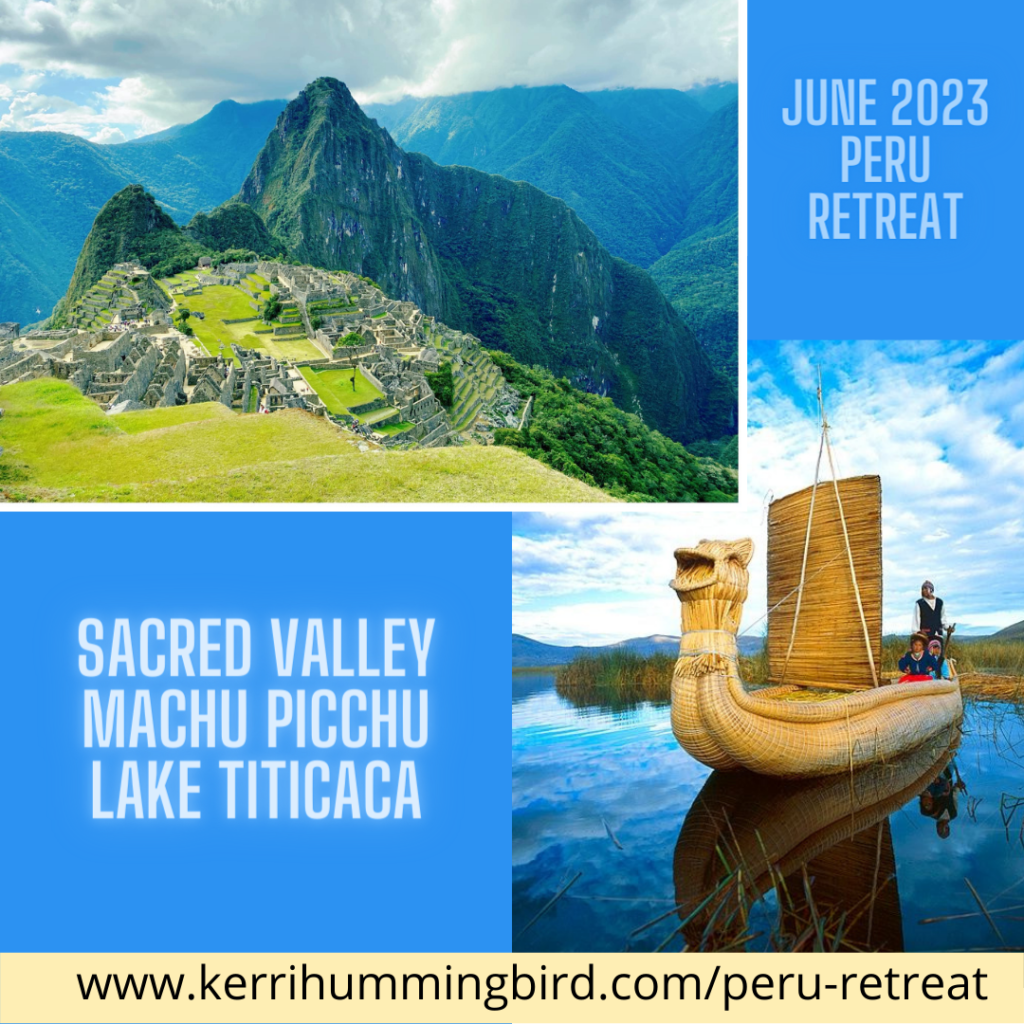 Sacred Valley Retreat – Peru, June 17-July 1, 2023
What if you could set into motion a total life transformation in just two weeks? You can.
At this retreat, you will step through a magical doorway to pure potential with Kerri Hummingbird and her friends the Q'ero wisdom keepers.
Details for the retreat are here: https://kerrihummingbird.com/peru-retreat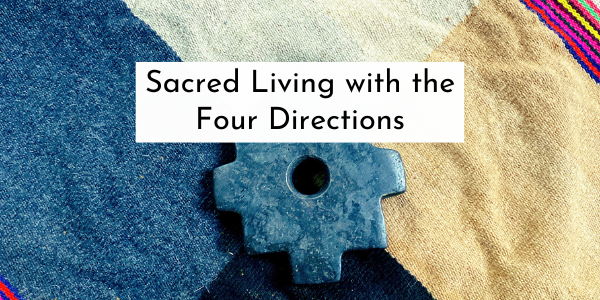 A Compass for Sacred Living: Self-Guided Course
The Four Directions are not just directional tools on your map. They are consciousness beings that help give you an inner compass so you can find your way gracefully through any situation Life delivers to your door. When you call on the Four Directions, they answer with wisdom and insights to help you understand and make better choices.
Take the self-guided journey today! 
Details: https://kerrihummingbird.com/four-directions-mini-course/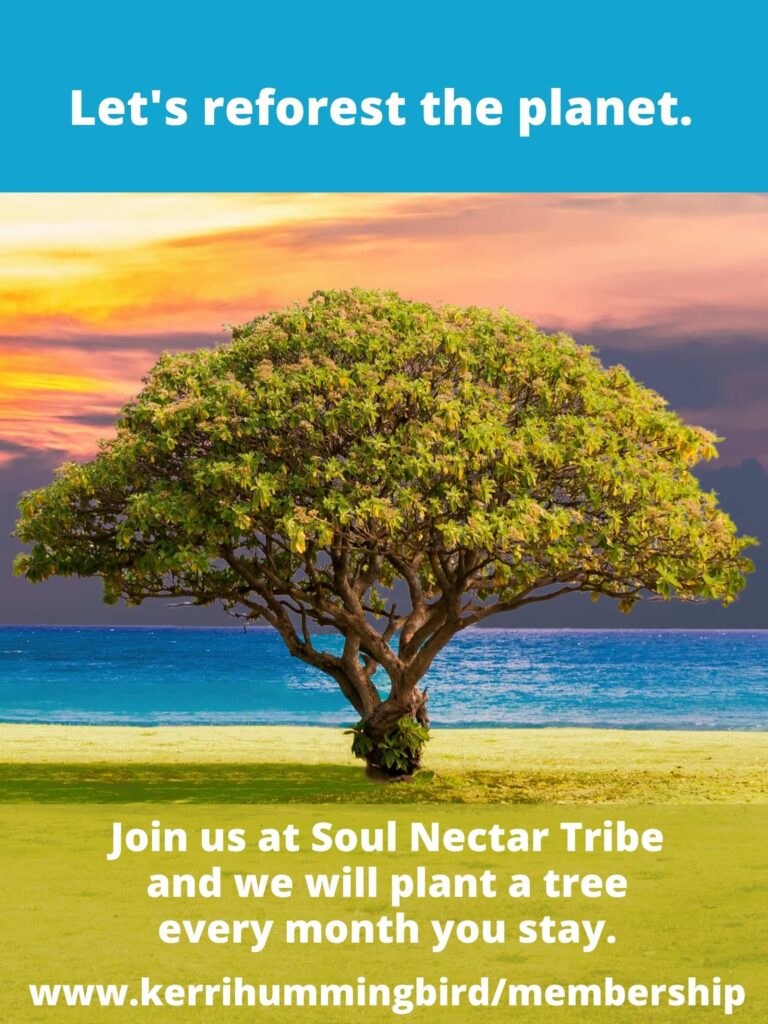 Join Soul Nectar Tribe!
If you resonate with "black sheep" (or as we like to call it, "rainbow sheep")… you belong with us!
In Soul Nectar Tribe, you have a community of rainbow sheep who also love spiritual conversation, evolution, becoming luminous and loving, and living a purposeful life. We understand sensitive empaths and know how challenging it is to be such a big feeler in a world that is often insensitive. We know it's hard to talk about mystical experiences with people who haven't had them. We all feel the call to purpose to make the world a better place for future generations.
Soul Nectar Tribe is your SAFE PLACE to be YOU.
We gather on the 7th of the month for Soul Play, and the 17th of the month for Soul Nectar Tribe Gathering. The first 30 days is free.
Sign up here: https://kerrihummingbird.com/membership/
Love Mastery Game: An Oracle for Wisdom Keepers
Free Online Game
Love is all that is. When you master the art of love, you enjoy your life and all the experiences it offers you. As you master love, you gain wisdom you get to keep.
You are invited to play the 5-day Love Mastery Game which opens a sacred doorway to a synchronistic interactive journey with the Divine on Earth. It's a small taste of the magic and transformation that happens in Butterfly Circle.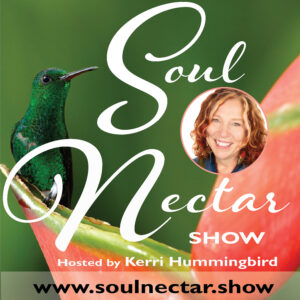 Soul Nectar Show
Soul Nectar Show (www.soulnectar.show) is an online interview forum whose mission is to inspire people to take the journey to living from essence. Every week you'll receive to your email a link to an inspirational interview with a person who has taken the journey to live their passions…and succeeded!

Episodes delivered to your email include the video of the full interview as well as free offers from our guests.
You can listen to previous Soul Nectar Episodes here: