Individual Services
Quick and Easy! Let's chat for 15 minutes and see how we can work together.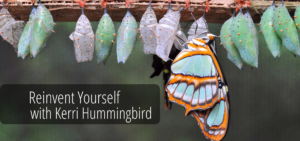 If you already know you would like to do individual or group mentoring, this is a fantastic place to start. We can connect for up to 45 minutes and craft a strategy for your reinvention that works for your time and budget.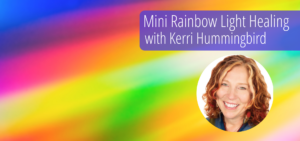 Need a boost? This is my Covid offering to help you get through these challenging times. 30 minutes of Rainbow Light Healing and Mentoring to clear heavy, dense, stuck energies and uplift you to a higher vibration.  $111 USD  (Members: $88)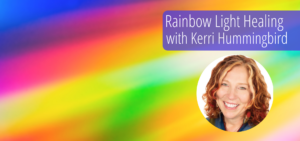 In depth clearing and healing that may include inner child healing, ancestral pattern clearing, emotional release, and lifting of heavy, dense and stuck energies. Mentoring included as time permits. Full hour for $222 USD. (Members: $177)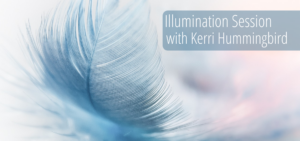 Shamanic intuitive healing session to restore energetic flow to your body, mind and spirit. Kerri uses her training from multiple lineages to clear you at the cellular level of undesirable patterns, beliefs and negative energies so that you can make forward progress towards your desires. Session is remote over Skype/phone (unless you request an in-person session in Austin). 1.5 hours for $333 USD.  (Members: $277)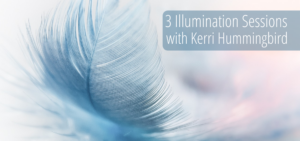 3 Illumination Session package for $888 USD. A pathway to rapid transformation and expansion towards your desires.  (Members: $744)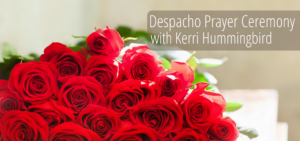 Austin area: Perfect for a small group of friends (up to 10) to gather together for setting intentions and receiving healing to release heavy, dense or stuck energies. Wonderful as a blessing for a marriage, birth, or rebirth. Includes materials, ceremony, energetic cleansing for each participant, digital photo, and releasing the Despacho on a sacred fire. Additional participants are $25/each. The ceremony lasts approximately 2.5 – 3 hours. $250 USD.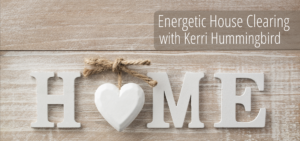 Austin area: Restores your home to a peaceful welcoming feeling. This service is useful for realtors who have homes that are not moving, for homes being sold after a divorce, and for new home buyers who want the space to be cleared of old energies from prior residents. It is also useful for clearing the energy after you and your family have gone through death and loss, or other life traumas. The house clearing lasts 2-2.5 hours for a 2 bedroom home. This fee for this service covers up to a 2500 sqft home. Additional fees apply for larger properties. $347 USD.