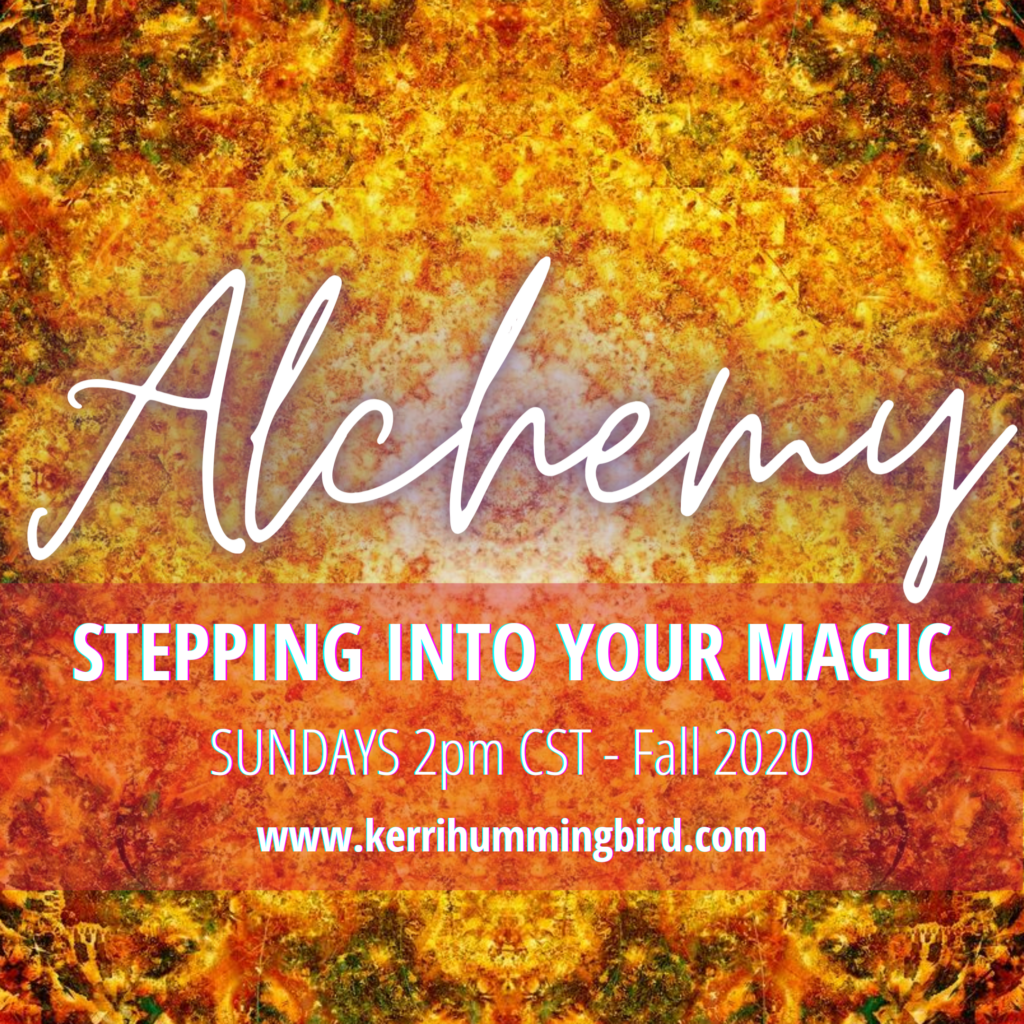 Alchemy: a power or process that changes or transforms something in a mysterious or impressive way. White Eagle is introducing us to tools, channeled guidance and healing frequencies for powerful alchemy in the new Alchemy series that begins Sunday September 13 and runs through the end of 2020. We are preparing for some serious magic in 2021!
Channeled guidance, healing frequencies, and laser coaching for a few people each session. Private Whatsapp group for sharing with other group members your alchemy projects and progress. This program includes the New Moon and Full Moon Prayer Ceremonies over zoom each month.
Bonus session for early signups on Sunday September 6.
Sundays at 2pm CST – September 6, 2021  thru January 3, 2021
$111 / month for 4 months

Recommended (not required): The Liberation Series and Liberation Encore Series and the Deep Ocean Series.  Get the whole bundle for $333 here:  https://bit.ly/3atEr4E
Time zones:
Eastern Standard Time:  3pm Sunday
Central Standard Time:  2pm Sunday
Mountain Standard Time: 1pm Sunday
Pacific Time: 12pm  Sunday
Hawaii: 9am  Sunday
London: 8pm  Sunday
Paris: 9pm Sunday
Australia: 5am Monday
New Zealand: 8am Monday
Other locations, use this handy tool to look it up! https://www.timeanddate.com/worldclock/converter.html