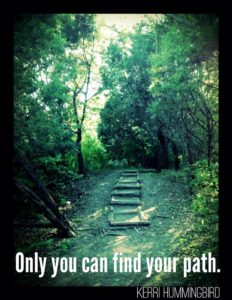 If you're a motivated self-starter like me, you'll appreciate these self-guided online courses that allow you to go at your own pace with the tools and wisdom I have to share.
Each course includes:
video teachings
self-assessment quizzes
daily practices
powerful self-help tools
experiments you can run to move yourself forward
You also have the option to participate in a private Facebook group with other people taking the journey so that you can connect and receive support. You can choose to go deeper at any time with mentoring.
---
Catalyze Your Life Course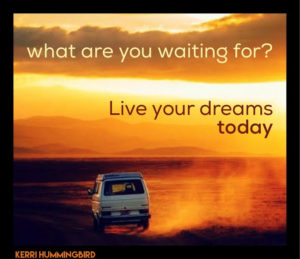 When my 20 year marriage ended just over 5 years ago, I felt lost. I didn't know who I was anymore, and I wasn't sure what I really wanted except that somehow, I wanted to feel good again. With the guidance of amazing spiritual teachers, I realized I could write a new epic story for myself. I realized that I could make my whole life into a beautiful piece of art. Now that I'm living that incredible life that I dreamed of, I want to share with YOU how I did it. I created this course to get you started on your journey...to help you Catalyze Your Life!
In this course you will learn how to:
Set Vision from the Heart
Build Support for Yourself
Get Out of Your Own Way
Turn Challenges Into Power
Nurture Your Success
Invest In Your Dreams
Invest In Yourself: Catalyze Your Life!
---
Embrace Your Crazy Course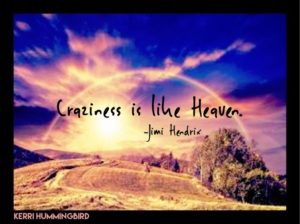 Have you been told you are... gasp! Crazy? Maybe people in your life think you are too intense, too emotional, or too sensitive? Do you have a hard time containing your powerful emotions? When you share your perspective on things, do people close to you tell you that you're wrong? Are you often to blame for arguments or misunderstandings (usually with the accusation that it's because you're crazy)? Do you see or sense things that other people are not aware of?  For example, maybe you feel affected by other people's emotions?
If any of these statements resonates with you, then I'm glad you're here! My path to self-love started with a full, loving embrace of my crazy. To get an idea of what is covered in this course, watch this video for the free webinar I held earlier in 2016 when I launched this program.
In this course, you will learn how to:
Manage Emotional Energy and Boundaries
Quiet the Cycling Thoughts
Unblock Your Voice/Truth
Receive Help from Spirit Guides
Invest In Yourself: Embrace Your Crazy!
---