The Big Question …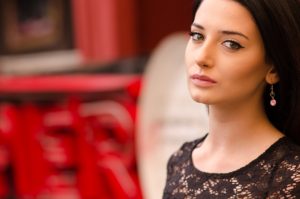 Who is leading my life?
Now you've stripped away layers of conditioning and you see that YOU are underneath all that crust.
In this part of the journey, it's time to take the helm and let your inner child rest and relax. To do that, we've got to heal your inner child, make the shift into soul-led living, and claim your destiny.
In Level Three of the Reinvent Yourself program, you'll do deep-dive healing as well as expand into your greatest potential.

The Journey Expands…Level Three Reinvent Yourself Training
In the Level Three Circle, you will join 12-16 women in an online group circle to:
– Learn how to recognize messages from your inner child
– Step in as the guardian and healer of your childhood trauma
– ​Untangle from family patterns and cut the cords that drain your power
– Heal the mother and father within, altering your current experience of life by transforming the past that lives inside your subconscious mind
– Neutralize triggers, relationship disharmony, and self-judgments through 5 powerful healing meditations
– Reclaim your power and energy from past events that haunt your memory through powerful ancient practices
– Let go of what does not serve you with ease and grace to make space for a new alignment and yummyness!
– Get comfortable in the VOID of not knowing so you can allow your innate design to be expressed
– Forgive self-judgments and events from your past and learn how to tell when you're really done with it
– Unblock your throat chakra and start speaking your truth with confidence
– Learn the power of your Word and how to boost it through correct alignment
– Become the writer, director and star of your own movie of life and rescript your character to become who you deeply desire to be in the world!
– ​Claim your new reality no matter what you see in front of you with complete faith!
If you want to join us for the Sacred Valley Peru Retreat in June 2020, you will receive the student/graduate price!
How Your Life Will Change
Reminder: through the teachings and community of the Reinvent Yourself Training, you are building an unshakable foundation for your life that will help you navigate life's challenges with grace and ease to consistently expand your love, joy and prosperity. Practicing this ancient wisdom will help you access inner peace no matter what chaos surrounds you, and become a powerful co-creator of your life experience.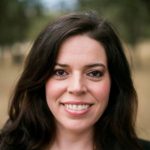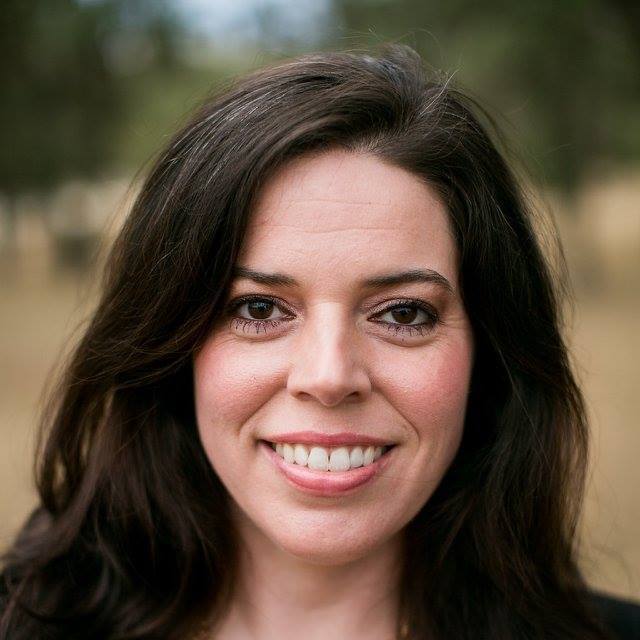 "Trustworthy guide to show you how to transform at the soul level"
"As a spiritual empowerment coach, I searched for a mentor who was further along in the soul journey who could teach me new skills and overcome energetic blocks so I could serve my tribe better. It's taken me a long time to find such a person but Kerri is one of the few people I have worked with who was actually able to help me access deep-seated lifelong trauma—what I call sacred wounds—to finally heal and release stuck energy that was holding me back in life, love and business. She is a gifted healer and has the utmost love, compassion and integrity when holding space for her clients to shift into a more empowered place in life. If you are looking for a trustworthy guide to show you how to transform yourself at the soul level Kerri is absolutely my go-to person. I highly recommend her to anyone looking for the real deal. Worth every penny!"
– Kristina Wolf, Wolf Mastery
"…the single best investment in myself for years"
"Kerri Hummingbird has quickly become a mentor in my spiritual journey; a place where I've been feeling overwhelmed and stuck for a long time. Early on, my toolbox is quickly filling with resources I can use every day to be more at ease, less anxious, and less frustrated. The biweekly Circles come alive with Kerri's magical mix of healing, humor, and friendship with gentle nudges of encouragement along the way. It's a safe space where I can expand at my own pace, the slow burn of transformation. Joining Butterfly Circle has been the single best investment in myself for years, and I highly recommend Kerri as a Soul Guide!"
– Rachel Collins
What's Included…
Butterfly Circle zoom call for 90 minutes every other week. Submit questions about situations arising in your life (work, relationship, family, money, health) and Kerri Hummingbird will weave the answers throughout the call along with teachings and practices from the online course. You will learn by listening to mentoring for yourself and others on the call. We will end each call with a healing to release heavy energies and fill up with light.
Buddy call twice a month. Each month you'll get to connect with another member of the circle to share experiences with the teachings and practices, and to learn about each other and connect.
Reinvent Yourself Online Training: Dissolve Your Past and Evolve Into Who You Desire To Be. This is module one of the teachings from the Reinvent Yourself VIP Training program. It includes: Heal Your Inner Child, Break Free of Repeating Patterns, Reclaim Your Power, Rewrite Your Story. Once you have completed Level Three Circle, you have lifetime access to Module Three of the online training course.
Private Facebook group for sharing. You'll continue participating in the Secret Facebook Group for your Level One circle to share your in-the-moment stuff and be witnessed by others in the circle. We'll talk more about how to be non-invasive and supportive when we get together online.
Healing and clearing at the end of every call! If you rolled around in the mud, you'd take a shower and wash it all off. When you've been rolling around in heavy emotional energy, a healing is the way you wash it away. At the end of each call I will lead you through a guided meditation using my energy healing training to clear your vibration of the icky sticky.
Manifestation of our desires at a group level!!! Jet fuel!!! What if you had the support of 16 people who cheered you on to go after everything you desire? How empowered would you feel to go for it? Add magic sparkles to that and you'll be amazed at how quickly your life resembles your dreams! We are adding the experiment of a weekly Manifestation Magic call!!
BONUS!! Every registrant will receive one 30 minute individual mentoring session per month as part of the program. This means you will be able to privately share anything you don't want to share with the group, as well as receive a personalized energy healing. Additionally, you can purchase more 30 minute individual mentoring sessions.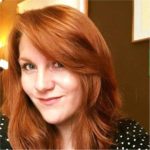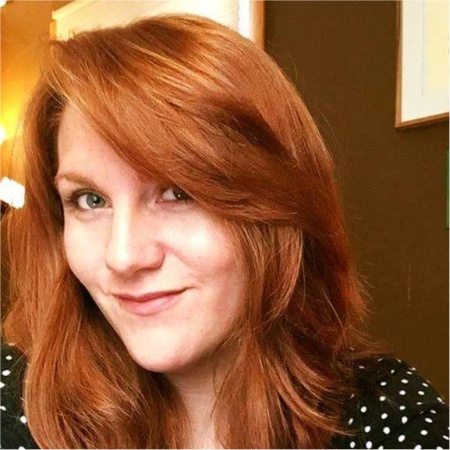 "I am beyond grateful my path has brought me to Kerri as my uniquely powerful transformation coach. "
"The journey of self discovery and soulfully deep healing is actually never ending, but with Kerri as my guide, teacher and healer, I am stronger and braver than ever before. She has shown me my worth, my truth, and has helped me see the humor in my mistakes (lessons) as I continue this life. She has shifted my perception of myself, my partner, and my entire view of this beautiful world."
– Caitlin Peterson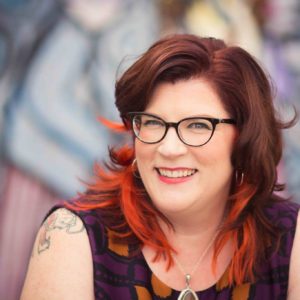 …"a deeper dive into my own process and spiritual healing"
"Thank you Kerri for offering this class.  I was looking for a new way to dive back into my spiritual basics to shore up my foundation. What I found was a deeper dive into my own process and spiritual healing. Your techniques are just what I needed for my next level of growth."
– Jacki Smith, Coventry Creations
Oooh, and one more thing…
What happens in the circle, stays in the circle.
The most important thing for us to do to make this truly magnificent is to honor confidentiality. Breaking this rule means you'll be removed from the circle…and we don't want that! So let's be extra mindful of how important confidentiality is for creating a safe playground.
Next, we're going to learn about the importance of total honest communication…even through sticky icky moments. So rather than letting anything fester in side conversations, we are going to bring everything back to the group. This is a huge opportunity to clear patterns around not feeling heard, witnessed, or validated by bringing compassion and love to it all.  So we will talk about the importance of bringing everything back into the Facebook group or  Butterfly Circle calls so that the whole group can benefit from the wisdom harvested from sticky-icky situations. Expect to have your  hearts opened wide, and more love to flow through yourself and your relationships from doing this work.
Are you ready to discover that it is totally safe to speak your truth? That you are loved no matter what?
Details
Our Butterfly Circle calls for the Women's Circle will begin on Saturday January 11:
– BONUS CALL for early signup: Sunday May 3,  6:00pm-7:30pm EST / 5:00pm-6:30pm CST / 3pm-4:30pm PST
– Sunday May 17, 6:00pm-7:30pm EST / 5:00pm-6:30pm CST / 3pm-4:30pm PST
– Sunday May 31, 6:00pm-7:30pm EST / 5:00pm-6:30pm CST / 3pm-4:30pm PST
– Sunday June 14, 6:00pm-7:30pm EST / 5:00pm-6:30pm CST / 3pm-4:30pm PST
– Sunday July 5, 6:00pm-7:30pm EST / 5:00pm-6:30pm CST / 3pm-4:30pm PST
– Sunday July 19, 6:00pm-7:30pm EST / 5:00pm-6:30pm CST / 3pm-4:30pm PST
– Sunday August 2, 6:00pm-7:30pm EST / 5:00pm-6:30pm CST / 3pm-4:30pm PST
– Sunday August 16, 6:00pm-7:30pm EST / 5:00pm-6:30pm CST / 3pm-4:30pm PST
– Sunday August 30, 6:00pm-7:30pm EST / 5:00pm-6:30pm CST / 3pm-4:30pm PST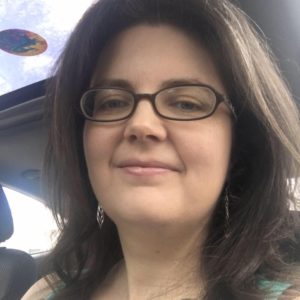 "…a very safe and secure feeling space for doing your inner work"
"The container of sacred space that Kerri creates and that the group holds is amazing, it's a very safe and secure feeling space for doing your inner work, and I am so inspired by the other women in the group who have shared from their hearts and who also give so much support to each other. I have as a result, begun to really know and love myself, and I am excited to continue with the next circle."
– Mimi Jennings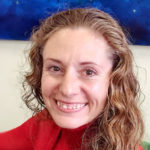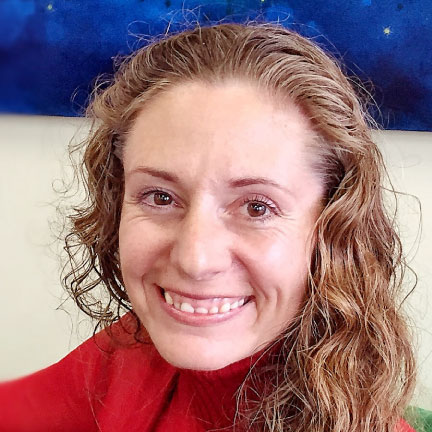 "I simply wouldn't be the same person I am today without Kerri's help and support."
"I have had the privilege to work with Kerri for several years now. Her support and expertise have been nothing short of instrumental to my personal growth and empowerment. Her consistency, warmth, knowledge and approach are a perfect fit for me. That's why I always mention her to my friends and individuals who may need her expertise"
– Paola Aguillon-Brashear
Reciprocity
For Level Two Circle clients, the reciprocity is $177 per month for the 4 month program.
SAVE when you pay upfront: $600
Once you sign up for the program, you can also purchase additional individual mentoring sessions.
Sign up!
Click below to sign up for the Level Three Circle. Sign up today!