Learn to Walk the Beauty Way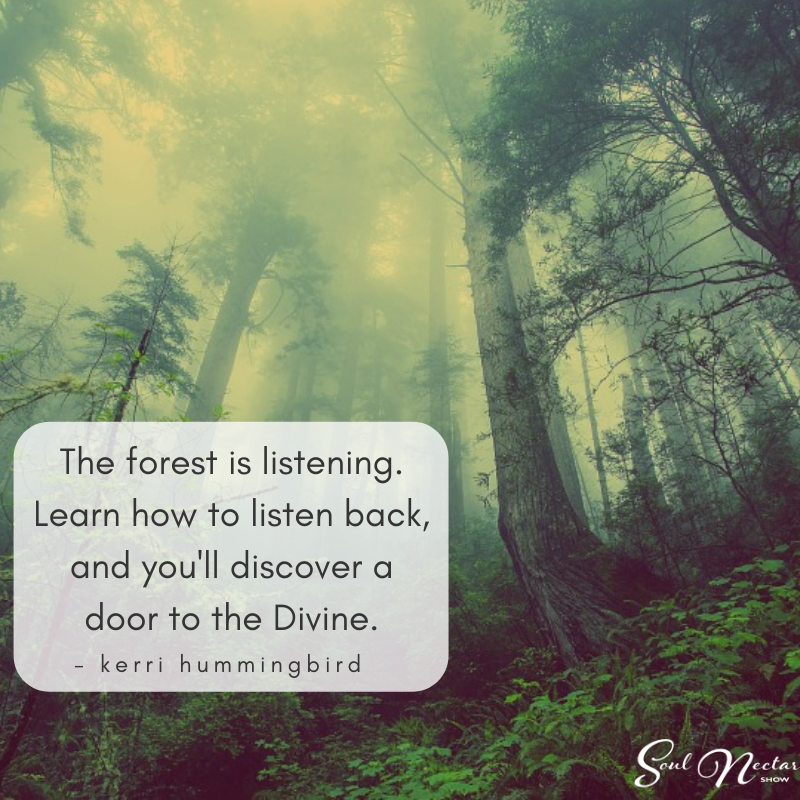 Enjoy hiking in the woods, and wonder if there's more than meets the eye? Curious about the forces of nature and how to play with them to expand your perspectives and uplevel personal power with integrity?
You're invited to a six-month experiential and practical course to learn to Walk the Beauty Way. In this virtual group mentoring experience, you'll join other explorers to learn about:
– The ancient art of opening sacred space
– The elements — Fire, Water, Earth, Air — and how to work with them intentionally
– Natural rhythms and cycles, and how to tune in for greater flow
– Your animal allies and how they can help you navigate life
– Your plant and stone allies, and how they can help you build resiliency and wisdom
– Shamanic tools for personal ritual
– Ancient rituals for expanding personal power
WATCH (BELOW!) and JOIN OUR LIST!

SIGN UP NOW!
REGISTER FOR MONTHLY PAYMENTS ($97 for 6 months)
REGISTER FOR UPFRONT PAYMENT ($499)

We will meet live over Zoom once a month for a teaching, and once a month for Q&A. All meetings will be recorded, and you'll have access to teachings and recordings from a private web page. You'll also have a private Facebook group for sharing personal experiments with other students.
All students in the Learning Shamanism course receive a $500 discount on the Soul Expansion retreat to Salt Lake City, and a $300 discount on the Soul Expansion retreat to Shenandoah Valley.
Dates/times
– Wednesday May 8 at 8pm EST / 7pm CST / 5pm PT   (Welcome)
– Wednesday May 15 at 8pm EST / 7pm CST / 5pm PT  (One Hour – Teaching)
– Wednesday May 29 at 8pm EST / 7pm CST / 5pm PT (One Hour – Q&A)
– Wednesday June 12 at 8pm EST / 7pm CST / 5pm PT  (One Hour – Teaching)
– Wednesday July 3 at 8pm EST / 7pm CST / 5pm PT (One Hour – Q&A)
– Wednesday July 17 at 8pm EST / 7pm CST / 5pm PT  (One Hour – Teaching)
– Wednesday July 31 at 8pm EST / 7pm CST / 5pm PT (One Hour – Q&A)
– Wednesday August 14 at 8pm EST / 7pm CST / 5pm PT  (One Hour – Teaching)
– Wednesday August 28 at 8pm EST / 7pm CST / 5pm PT (One Hour – Q&A)
– Wednesday September 11 at 8pm EST / 7pm CST / 5pm PT  (One Hour – Teaching)
– Wednesday September 25 at 8pm EST / 7pm CST / 5pm PT (One Hour – Q&A)
Reciprocity
$97/month for 6 months  – REGISTER FOR MONTHLY PAYMENTS
$499 up front – REGISTER FOR UPFRONT PAYMENT