Fierce Love: Healing the Mother Wound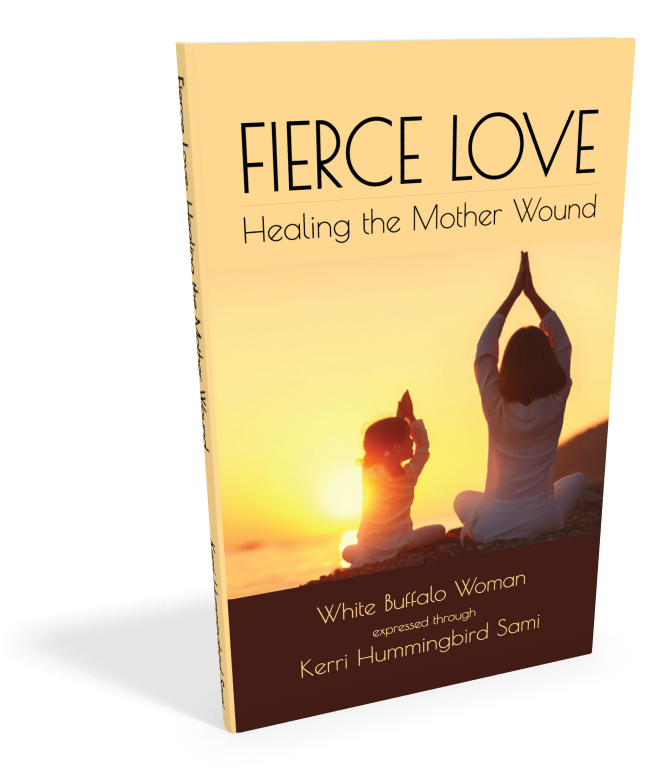 In one way or another, we have all been touched by the Mother Wound.  For thousands of years, mothers have been disempowered, shamed, belittled, and abused. As a result, many mothers have become victims and been unloving, neglectful, and competitive with their daughters. A woman with the Mother Wound cannot help but pass that on to her children through her womb.
Being infected by the Mother Wounds shows up as lack of confidence, self-doubt, stagnation toward desires, repressed sexuality, lack of focus, difficulty with intimacy, financial struggle, mean shaming self-talk, and a hard time asking for what you need.
To heal the Mother Wound, we need to courageously break the sacred vow that each of us takes upon entering the human realms: the vow to honor your mother.
The sacred vow to honor our mothers causes self-harm and internal turmoil when our mothers can't honor themselves because we are not able to express the truth of what we have received through our mothers. When we cannot express our own truth, we become self-sabotaging.
If you are reading this, YOU are the one chosen by your ancestry to break the pattern. As part of a sacred circle of women, you will courageously see the truth, heal the Mother Wound within you, and make a new sacred vow that honors your mother by first honoring yourself.
Where we are going with this sacred circle of women is a bridge toward being a woman who honors herself, and thereby honors her mother. We will chart a course for receiving prosperity and abundance as a birthright, speaking courageously from inner knowing, and seeing how our mothers have been angels in our lives so we can claim those inner gifts.
To participate in the sacred circle of women that will pioneer healing the Mother Wound on behalf of all of humanity, you must be in the container of Butterfly Circle (Reinvent Yourself). The collective work performed in this sacred circle of women will catalyze the book "Fierce Love: Healing the Mother Wound" and accompanying coursework and meditation that will serve women around the planet. This is sacred work for the collective that will also benefit your life directly. This work will be directly guided by White Buffalo Woman.
If you are already engaged in Butterfly Circle, reach out to me to participate in this sacred circle of women.
If you are not yet engaged in Butterfly Circle, sign up for Level One of Butterfly Circle here: https://kerrihummingbird.com/reinvent-yourself-vip-training-level-one-circle/
Blessings to all mothers and daughters. Blessings to Pachamama.

Dates
Wednesday October 2, 8pm EST / 7pm CST / 5pm PT
Wednesday October 9, 8pm EST / 7pm CST / 5pm PT
Wednesday October 16, 8pm EST / 7pm CST / 5pm PT
Wednesday October 23, 8pm EST / 7pm CST / 5pm PT
Wednesday October 30, 8pm EST / 7pm CST / 5pm PT
Wednesday November 6, 8pm EST / 7pm CST / 5pm PT
Wednesday November 13, 8pm EST / 7pm CST / 5pm PT
Wednesday November 20, 8pm EST / 7pm CST / 5pm PT