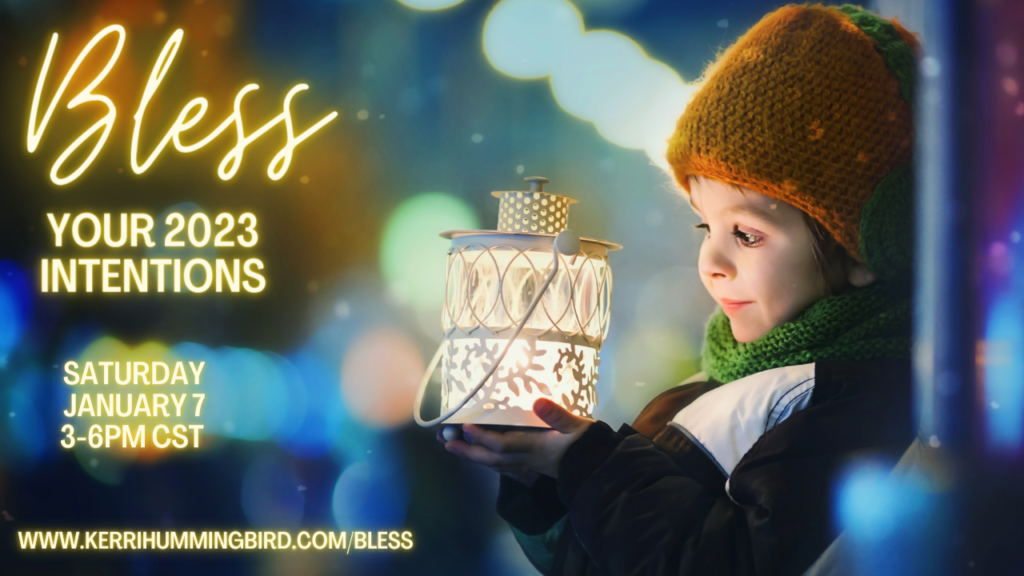 Do you remember when you were a child? When your heart was open and your life stretched before you as one huge magical playground of possibility? It's time to recapture the awe, wonder, and magic of your inner child and set powerful intentions for 2023 that will bless you and everyone you meet.
Get the replay of our live event where you will reach deep into your heart's desires and claim them for yourself consciously. When we set intentions from our hearts, all of life conspires to deliver the manifestation of our dreams.
Valued at $111, this event is a gift to you for a blessed 2023.
Watch the replay by emailing us.
At this event you will be guided through a powerful process to set clear heart intentions. You will also be invited to continue the journey with us over 5 weeks as we clear obstacles, heal doubts and fears, bring clarity to confusion, and infuse our intentions with potent magic medicine. Each week you will receive shamanic healing to heal the inner child, clear ancestral patterns, practice gratitude, amplify your manifestation with sacred rituals, and align to your authentic self…the one whose eyes sparkled like a child's.
Bless Your Intentions 2023 – 5 Week Program
Tuesdays from 7-8pm CST over Zoom starting January 10, 2023
You are encouraged to be with us live to engage in group healing and intentions. Each session will be recorded and sent to registrants.
If you already know you want to join us for the Bless Your Intentions 2023 – 5 Week Program (valued at $333), you can register and save $111 today by sending $222 by PayPal or Venmo.
Even More Awesome Deal!! When you register for the Level I – Foundation  – Inner Medicine Training program that starts February 18, 2023, you will receive the Bless Your Intentions 2023 – 5 Week Program as a bonus!! Woohoo! What a way to start off 2023!
Schedule a Discovery Session if you have any questions at all.