Years ago the spirit of Hummingbird came to me in a vision, and has forever changed my life with her invitation to allow inspiration to flow from Spirit, through me, and into the world. She has uplifted me with her joyful vibration, and I am blessed to share her messages with you.

"Life is not measured by the number of breaths we take, but by the moments that take our breath away." — Maya Angelou
Inspiration on Social Media
Soul Nectar

I've been on a journey for Soul Nectar, the profoundly saturating sweetness of life that helps you let go of small, safe and sterile, and expand into the possibility of who you could be in your wildest dreams. Each drop of soul nectar emboldens us to take the next step into 'insanity,' to let go of should and have to and the collective idea of 'success,' to admit we desire more out of life, and to be courageous enough to believe we can have it. The more soul nectar you taste, the more radical your beliefs until you realize you can bend time, shape reality, and actually manifest your dreams to create your own amazing destiny. In short, the more soul nectar you are blessed to drink, the more you resemble a child: full of wonder, awe, playfulness, and imagination.
Soul Nectar Summit launches on January 27, 2017 with interviews that will inspire you to take your own journey to living from essence. The Summit is a free online event in which I will interview incredible individuals who have been my teachers on my spiritual journey, and who have a lot to teach us about how to live in alignment with your deepest truth. Following the Summit the Soul Nectar Show will continue all year with inspirational interviews every other week delivered to your email freely.
Tune Into Soul Nectar
Inspirational Greeting Cards
I love creating inspirational memes for social media, and have been inspired to create over 450 memes to date. I selected 10 of those inspirational memes and printed greeting cards. Each card has an inspirational message on the back that is pertinent to the theme on the front of the card.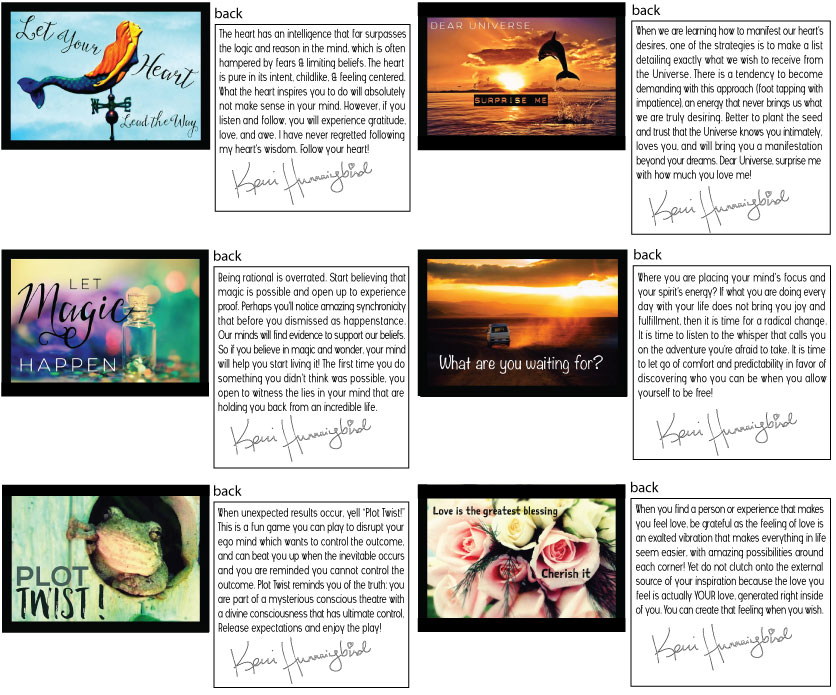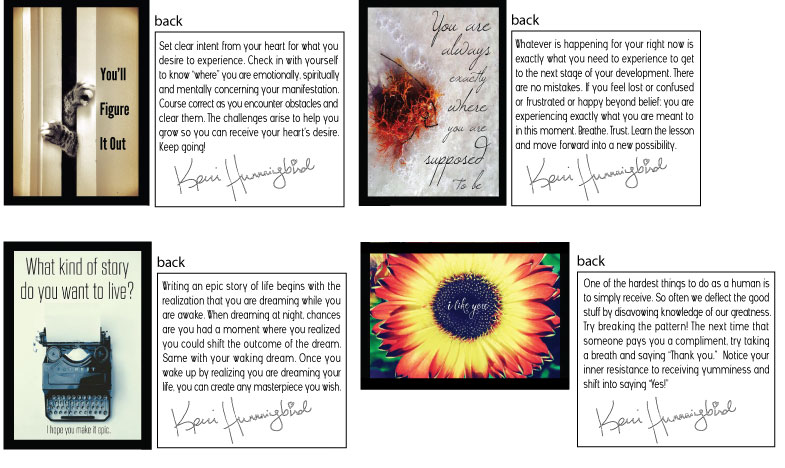 Share the Gift of Inspiration
Books
Category Winner (Memoirs) in the 2014 The Independent Spiritual Book Awards Category Winner (Self Help) in the 2015 NABE Pinnacle…

Are you tired of ‪‎relationships‬ based on ‪control‬, guilt‬, ‎blame‬ and ‪shame‬? Have you tried so hard to be the…