Description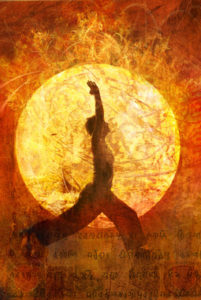 A NINE-MONTH PROGRAM TO REBIRTH YOUR POWERFUL, CREATIVE WARRIOR GODDESS SELF
The Warrior Goddess Training - Ignite! brings together the most potent tools of European shamanism and Toltec wisdom to catalyze foundational rewiring so we can release the old paradigm and step into a new future. Learn how to fully reclaim your energy from the past, cut cords that keep you tied to old ancestral patterns and heavy energies, and align your energetic, emotional, and physical being with your essential, resilient, expansive nature.
August 2018 through May 2019
​with Kerri Hummingbird Sami
Join a group of dedicated women to be part of a community to support and rebirth ourselves from the inside out.
This powerful circle will give you the support, tools and guidance to become more clear, radiant, and joyful in your life. Come release the past, and join with women in community as we celebrate our inner beauty, hone our passion, and create ourselves anew.
There is a deeper longing that keeps calling us to stop conforming,
to break the chains of our fears, to jump the fence of people's opinions
and find our innate wild happiness.
WOMEN... You are whole. You are powerful. You are divine.
When you read these words do you feel the truth of them ringing in your bones?
Or do you feel the muffling weight of self-judgment and self-doubt, the deep-marrow fear of not being good enough, and the exhaustion of seeking your value outside of yourself?
If you don't love and honor yourself with every fiber of your being, if you could use more joyful play and simple presence in your life, if you struggle with owning your power and passion, then it is time for an inner revolution. It is time to claim your Warrior Goddess energy.
WARRIOR GODDESS WISDOM TRAINING INCLUDES

Three months of foundational shamanic teachings and tools followed by a six-month inner journey to clear and energize each of your energetic centers, from root to crown
One full day Saturday circle each month
Two Wednesday circles each month (one optionally over Zoom)
A private Warrior Goddess Wisdom community to share inspiration, celebrate successes, and connect with the support of your tribe
Our deepest healing occurs when we learn to be our own best friend, companion, and cheerleader.
 CIRCLE 1: COMMIT TO YOU
- Set a powerful new vision for your life in a nurturing circle of women
- Shift from "power over" to "power within"
- Accept everything about yourself, even the things you judge the most
- Re-envision yourself by tapping into the divine feminine
- Reveal and welcome your own authenticity
CIRCLE 2: ALIGN WITH LIFE
- Reclaim your energy from the past
- Align yourself to cycles of life for fluidity and inner calm
- Learn to create sacred space and invite elemental support
- Set clear intent and manifest with faith
CIRCLE 3: PURIFY YOUR VESSEL
- Move beyond struggle in your life
- Quiet your mind
- Love your body
- Heal yourself and purify your vessel
CIRCLE 4: GROUND YOUR BEING, FREE YOUR PAST
- Become aware of ancestral patterns and heal them
- Untangle yourself from unhealthy familial dynamics
- Cut the cords with your mother and father to establish healthy relationships
- Stand in your own power on this Earth
CIRCLE 5: ENERGIZE YOUR SEXUALITY AND CREATIVITY
- Open the portal to the wellspring of creativity within you
- Connect with your womb power
- Move into integrity with your sexuality
- Heal sexual trauma and wounding
CIRCLE 6: CLAIM YOUR STRENGTH AND IGNITE YOUR WILL
- Align your will with your highest purpose
- Clear old stories of "I can't" or "Not good enough"
- Hone your focus and follow-through
- Step into your power to manifest your desires
CIRCLE 7: OPEN YOUR HEART
- Let go of armor around your heart from past wounds
- Open your heart to love yourself more deeply than you ever have
- Discover the meaning of true love
CIRCLE 8: SPEAK YOUR TRUTH
- Release societal conditioning around being a "Good Girl"
- Listen within to know your own truth
- Unblock your throat and stop that choking sensation
- Speak your truth in a way that opens dialog while setting clear boundaries
CIRCLE 9: EMBODY YOUR WISDOM
- Move into your wise woman who has silent knowledge
- Slip into the language of Spirit with dreamwork
- Listen deep and begin a profound journey into the self