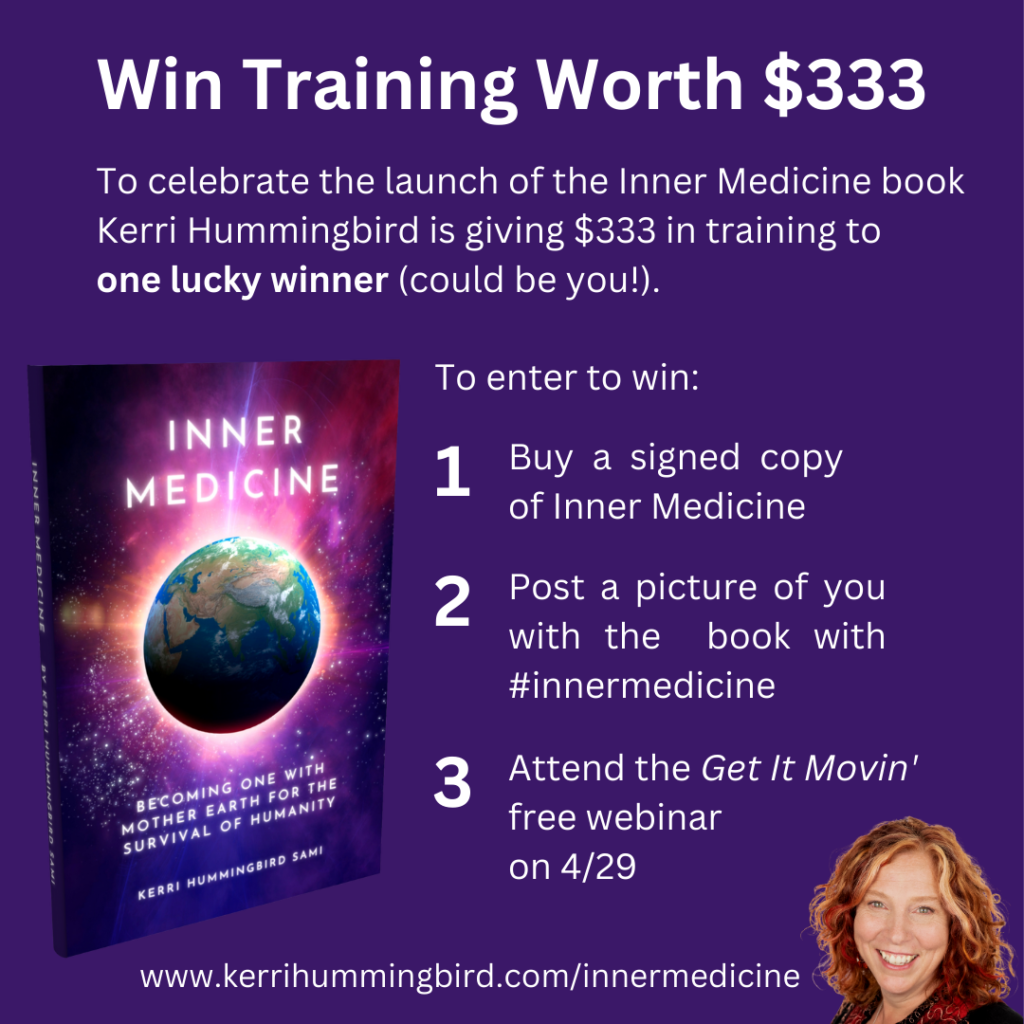 I've thought about why the messages in Inner Medicine are so important at this time on the planet and it comes down to something my Dad said right before he died…
It's not about me. It's not about you. It's about US.
And when I say US, I mean humans, animals, plants, oceans, butterflies, bees… all of life on Earth. Including Earth herself.
It's the 11th hour for humanity, and time to get plugged into the planet so we can access the brilliance that will gracefully navigate us towards beneficial outcomes for all of life on Earth.
With that said, will you help Inner Medicine reach as many people as possible?
To say thank you, I have 8 ways you can win $333 in Training for helping Inner Medicine go viral!
You can earn entries to win by….
Pre-ordering Inner Medicine and emailing your verification to kerri.hummingbird@gmail.com.
(Earn 1 entry!)
Leaving a review on Amazon for Inner Medicine.
(Earn 2 extra entries!)
Scroll down until you see this…

Then click Write a customer review.
Take a screen capture of your review, or email your Amazon screen name to kerri.hummingbird@gmail.com and we will look for it. Thank you!
When you receive the book (from me signed or from Amazon), post a picture of you with the book to social media and use the hashtag #innermedicine.
(Earn 3 extra entries!)
Attend the Get It Movin' free webinar on 4/29 where we will draw the winner from everyone who has completed the steps, and is live with us.
(Everyone who is live will win a bonus prize!)